Memorable season comes to a close for Pace's girls soccer team
Still, for Wheaton and her teammates to get this far for the first time since 2014, it means something.
"I'm honored to be on such a great team with so many talented players," Wheaton said. "It's the best group I've been a part of in my four years of varsity. Everyone loves each other and wants to succeed."
Success did happen. Pace won 10 games and all four of its losses during a 10-4-2 campaign came at the hands of state-ranked Gulf Breeze.
Twice the Patriots lost to the No. 3 Dolphins in the regular season, and then again in the district final. They hoped the fourth time would be different.
A goal less than three minutes into the action dashed that hope.
"The early goal killed us," Pace head coach Chandler Castleman said. "It's not the fault of anyone. It was just a very good player finishing a very good chance."
The Dolphins (16-2-1) added insurance goals in the 25th and 35th minutes to take a 3-0 lead into halftime. That's when Pace's game plan changed.
"The second one relieved the pressure. Even if they make a mistake after that, they are still up," Castleman said. "We had to chase the game more and it opened up more space. It's not what we wanted, but it's the way the game played out."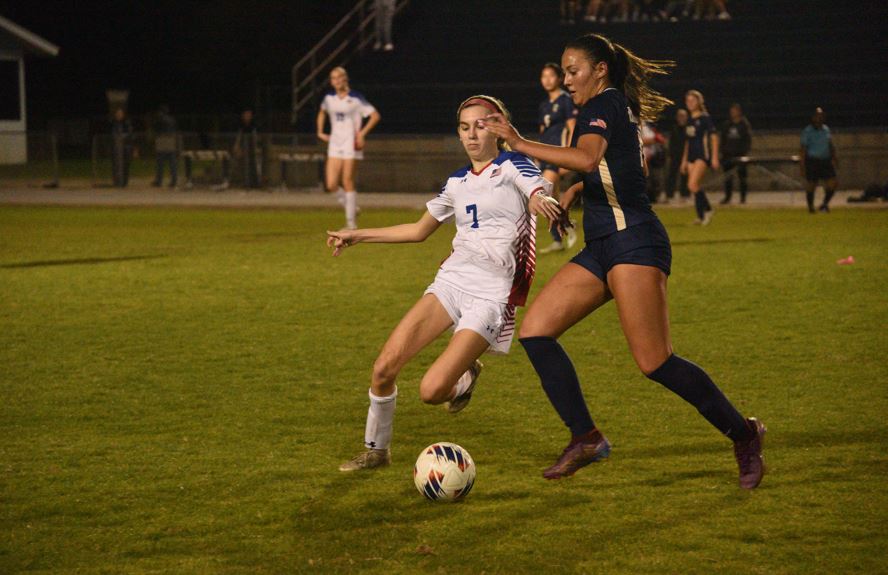 Wheaton nearly had a first-half goal a little past the midway point but was cut off on her attempt. She tried to add her second goal of the night with a few minutes to play but a defender took away the shot attempt.
Despite the ending, the Patriots accomplished a lot a year after getting bounced 8-0 in the district tourney semifinal against Navarre in 2022. Pace beat area powers Navarre and Niceville in the same season on their way to making the playoffs.
"I feel good about the future," Castleman said. "We should be good next year and for the foreseeable future. The hardest work is done, especially after changing the culture here."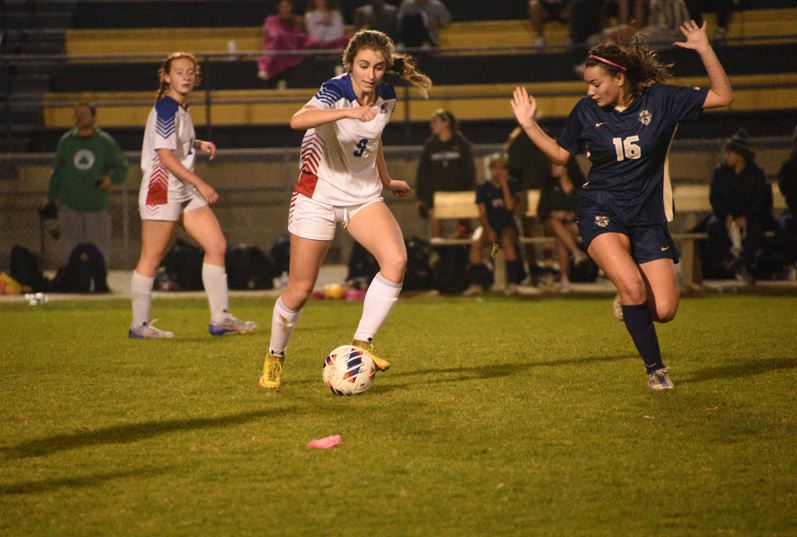 Wheaton, who was one of the area's top scorers with 17 goals, also believes the potential is in place.
"I hope they play up to this level next year and go all the way," Wheaton said.