UWSR volunteering fuels community impact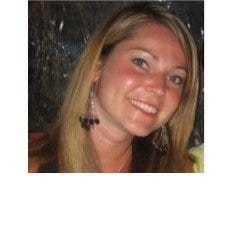 Hello Santa Rosa. The programs and good works provided by United Way of Santa Rosa (UWSR) are managed and produced by a staff of three full and one part-time employees; but the secret ingredient of getting the job done is volunteerism. UWSR is fueled by generous acts of individuals, college interns and businesses who volunteer by donating time and services to help us impact lives in Santa Rosa.
Unpaid UWSR volunteers augment our office staff, assist with customer service, answer the First Call for Help hotline and work special projects; some even manage, mentor, and oversee fellow volunteers. UWSR is actively growing and expanding, working to provide additional relevant and necessary initiatives throughout our community. Volunteers are now needed in the areas of office help, social work (certificates a plus), research, and marketing.
Other potential volunteer activities include making blankets, reading to children, tutoring, cooking, mentoring, helping with events, repairing buildings and yard work.
"Volunteerism is completely customized here," said Debra Baez, Operations & Campaign Director at UWSR. "We welcome individuals, families and businesses to contact us so we can learn about any special skills, hobbies, talents, or services you can offer. Tell us what you'd like to do, how you'd like to help, how much time and effort you desire to share, and we'll provide volunteer opportunities. Some tasks, like researching, can even be done from home. Simply put: with more volunteers involved, the more we can accomplish for Santa Rosa."
Becoming a volunteer is a rewarding and fun way to learn, make friends and enjoy quality time with family or co-workers, all while making a difference in our community. We hope you'll consider volunteering! Please call 623-4507 for more information.
This article originally appeared on Santa Rosa Press Gazette: UWSR volunteering fuels community impact