United Way of Santa Rosa County hosts Days of Caring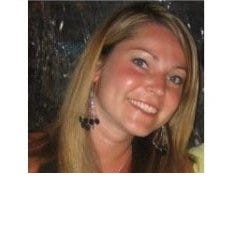 United Way of Santa Rosa (UWSR) is in the process of inviting donors, partners and other stakeholders in the community to help celebrate the giving season by donating time, expertise and services.
The UWSR Day of Caring volunteer celebration event will be held on Friday, October 2 and Saturday, October 3. Groups of volunteers will be matched and assigned community service projects in the community to complete during those days to benefit an agency or neighbor in need.
Traditionally across the United States, October is the primary monetary fundraising month for charities. However, aside from, or in addition to donating money, there are many ways individuals can become involved helping to improve their communities.
In response, some area companies are sending employees; church members, service organizations, and groups of families and friends, are forming teams. These volunteers will be matched with a service project to assist an agency or neighbor-in-need with a project that would not normally be completed due to lack of funding or manpower. Projects may include a facility work project, office help, yard work, or house painting; providing special-request services for children or the elderly, and more.
UWSR Day of Caring is a great opportunity to get involved in the community and become acquainted with the county's non-profit agencies; an opportunity for backgrounds to join together to complete a project never before possible without volunteers.
Many businesses and long-time supporters of UWSR, such as Publix and Gulf Power, are also long-time supporters of Day of Caring; providing staff to help complete projects such as enhancing the beautification of the YMCA and Habitat for Humanity agencies. Project requests submitted to UWSR are from partner agencies, businesses, non-profits, and individuals from every part of the county. Some of this year's scheduled projects include building a wheelchair ramp, painting a house, yard work, organizing, spending time with an elderly person, and making cards for veterans or sick children.
If you know of an agency or individual who need assistance with a project, contact United Way of Santa Rosa at 623-4507 or email volunteering@unitedwaysrc.org for more information.
This article originally appeared on Santa Rosa Press Gazette: United Way of Santa Rosa County hosts Days of Caring