Tree symbolizes the meaning of Christmas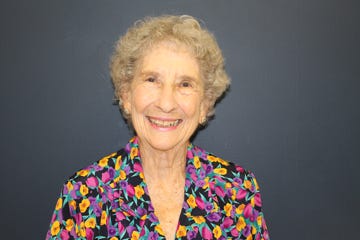 Much is written about the Christmas tree. When my friend, Pat L., asked me to write something about the Christmas tree, I wondered what else could be said about it. Upon reflection, I thought something could be added.
According to the December 13 Parade, we have been "seriously" decorating Christmas trees for 169 years,  "thanks to England's Queen Victoria. She trimmed a tree in 1846."  Now we have trees trimmed in themes or in random decorations, maybe with homemade, homespun throw-aways, or in sentimental keepsakes.
But what seems to be missing in the accounts is the true origin of the tree. Only God can make a tree.  They help to clean our air,  provide shade and beauty. The trees we bring inside to decorate impart a lovely evergreen scent that cannot be precisely captured with chemicals.
Why have a tree at Christmas? Does it remind us of the semi-outdoor birth of Christ? Do the wrapped gifts under the tree remind us of the gifts of the Magi?  During Christmas, being the celebrated birth of our Savior, the tree also should be remembered as the "tree" upon which our Savior died.
In fact, each celebration of the Christmas season, including cutting or buying and decorating the tree, should be in remembrance of our Christ.
Therefore, it matters not that, actually, Christians borrowed the practice of  decorating the Christmas tree from the pagan celebrations of winter solstice in order to help in the conversions of pagans to Christianity, but we know the "reason for the season" which means so much to the whole Christian community.
Whatever is written about the Christmas tree; whatever is said, I say Happy Birthday, Jesus, and Merry Christmas to all.
This article originally appeared on Santa Rosa Press Gazette: Tree symbolizes the meaning of Christmas