Hello, Santa Rosa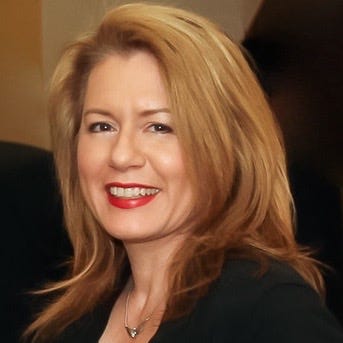 Shortly after relocating last year from Las Vegas to Gulf Breeze, I was invited to work at United Way of Santa Rosa County (UWSR) as operations and campaign director. Frankly, at that time it never occurred to me that this position would turn out to be the most favorite part of my career.
I feel blessed and grateful to live and work in Santa Rosa. Since I wholeheartedly subscribe to the ideal, 'To whom much is given, much is expected,' I hope to help make a positive impact with this column and the rest of my work at UWSR.
It is a pleasure to introduce readers to my new monthly UWSR column, "Hello, Santa Rosa." With a focus on health, income stability, and education, this column is intended to provide information and connect individuals, employees, and employers of Santa Rosa to resources, opportunities, services, programs, and current events.
I'd like to begin this month by sharing a few facts about UWSR that some readers may not know:
•               United Way Worldwide has reported that one-in-three people have been directly or indirectly touched by United Way, either their lives or the lives of someone they know have been or will be positively impacted by United Way.
•               By helping to fund local agencies and offer information and some direct services, UWSR serves people of all ages residing in Santa RosaCounty, regardless of where they work. People residing in neighboring counties each have their own dedicated United Way office to serve them and their families.
•               Each United Way office operates independently from one another and is autonomous from United Way Worldwide. In Santa Rosa, a local board of directors, comprised of community minded Santa Rosa professionals and individual residents, oversees UWSR. Day to day, it is operated under the supervision of an executive director who also reports directly to the board.
•               The main purpose of UWSR is to follow the general United Way Worldwide business model and brand. It's function is to serve Santa Rosa as a funding organization that a) assesses the unique needs of the Santa Rosa community by concentrating on areas of health, income stability, and education; b) identifies and accesses a variety of service agencies in the region that are qualified to provide direct services which are crucial for residents of Santa Rosa; c) provides grants to a variety of those agencies through funds collected from annual workplace campaigns, individual and corporate donations, grants, and other fundraising activities.
Readers are invited to email me anytime at Debra@UnitedwaySRC.org for more information.
This article originally appeared on Santa Rosa Press Gazette: Hello, Santa Rosa