"I always thought to myself that one day someone would have to make a soda for Pensacola. It's literally called Pensa-cola. And I just never even imagined it would be me," co-owner of East Hill Music Jonathan Ivey said. "But I guess a part of me did imagine it because I didn't tell anybody. I kept a really good secret."
While studying at Pensacola Christian College Ivey fell in love with Pensacola and it became one of his favorite cities. He thought it deserved a local product with the city's namesake.
"About a year and a half ago, I said to myself 'What is stopping you from being the person who's going to do this. You know someone's going to do this, so why can't it be you?'" Ivey said.
He started taking himself seriously and putting a plan in motion.
Ivey has been passionate about soda for as long as he can remember. He started collecting Coca-Cola memorabilia as a teen. He even raised money for missions by selling soda from a SodaStream at a youth group in Gulf Breeze that used to pastor when he was 22.
"I homemade sodas there and gave them cute names – we had the 'Breezer' and the 'Blue Angel,' so I've always liked this kind of stuff," he said.
After picking a formulator, or the company that would produce the mixture on a large scale, the next step was to pick out the ingredients.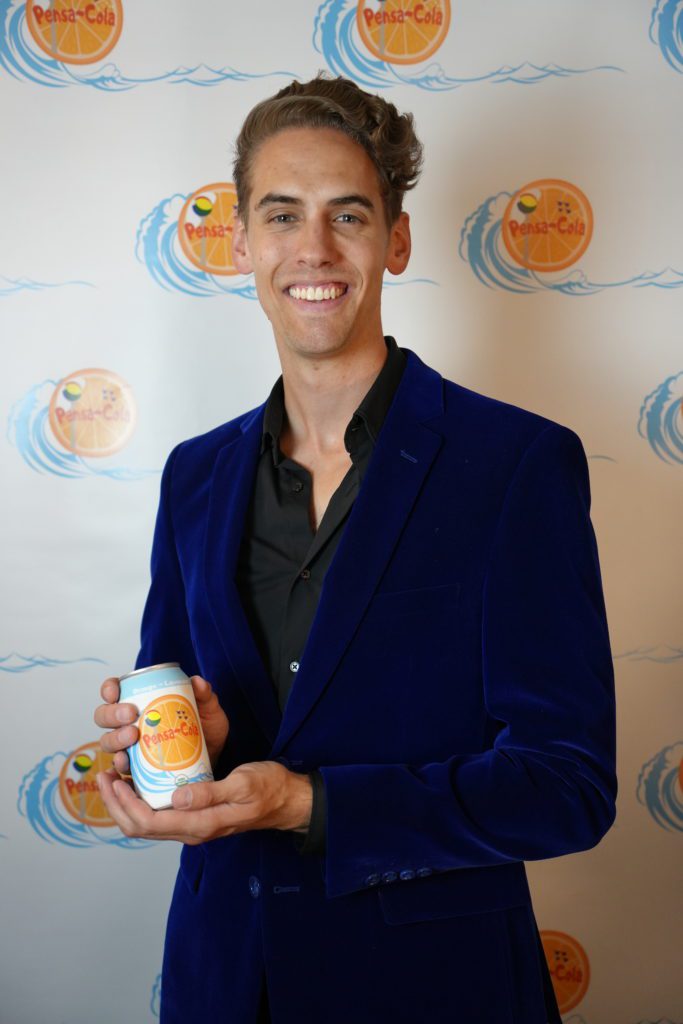 In March of 2021, Ivey was trying to make a dark cola and ended up blending the leftover ingredients together to not waste what he had already purchased. His close friend and music school business partner Jordana Yowell helped to find the perfect mix of flavors.=
"So, we blended it up and we strained it because it was like a juice pulp, and I put some bubbles in it with my DrinkMate, and there it was, that was Pensa-Cola. I tried it and I was like, this is way better than anything I'm trying to formulate, and this is all just the leftover ingredients I bought."
To make cola, Ivey said it takes a combination of fruit peels, oils and flavors. Ivey bought a variety of ingredients and mixed it himself in the kitchen of his music school East Hill Music on Cervantes Street in Pensacola.
"I was boiling orange and lemon peels, turning them into syrup, then pouring the syrup into water and adding sugar. It was a crazy process," he said.
Once Ivey got that formula settled, he then sent the formula to the formulator to be perfected, "meaning they could edge up on the flavors and guarantee it would taste the same every time."
The formulator then sent back samples in cooler boxes several times through air mail.
"I would call them back and say, 'I want to change this and this and I really, really like this part, so let's keep that," Ivey said. That went on for probably about six or seven months.
In February of 2022, Ivey flew out to the formulator lab in Simi Valley, California to put some final touches on his liquid masterpiece.
Once he returned from the formulation trip, he called all his ingredient sources and got them shipped to a place called Full Metal Canning in Colorado. He used CanSource for the can, which was a separate purchase. The Pensa-cola logo that was put on the can was designed by Ivey himself.
He flew to Colorado at the end of September and watched all the pieces finally come together – the mixing, or batching as they call it, and the final taste test.
When everything was approved, Ivey watched his dream of six years get set into motion at the rate of 40 cans per minute. He ordered 5,000 cans to get his inventory started.
He sold 550 cans on presale to his friends and family. "I'm very thankful for all of them. They got very excited about it. They supported me with their prayers, their preorders and their participation," Ivey said.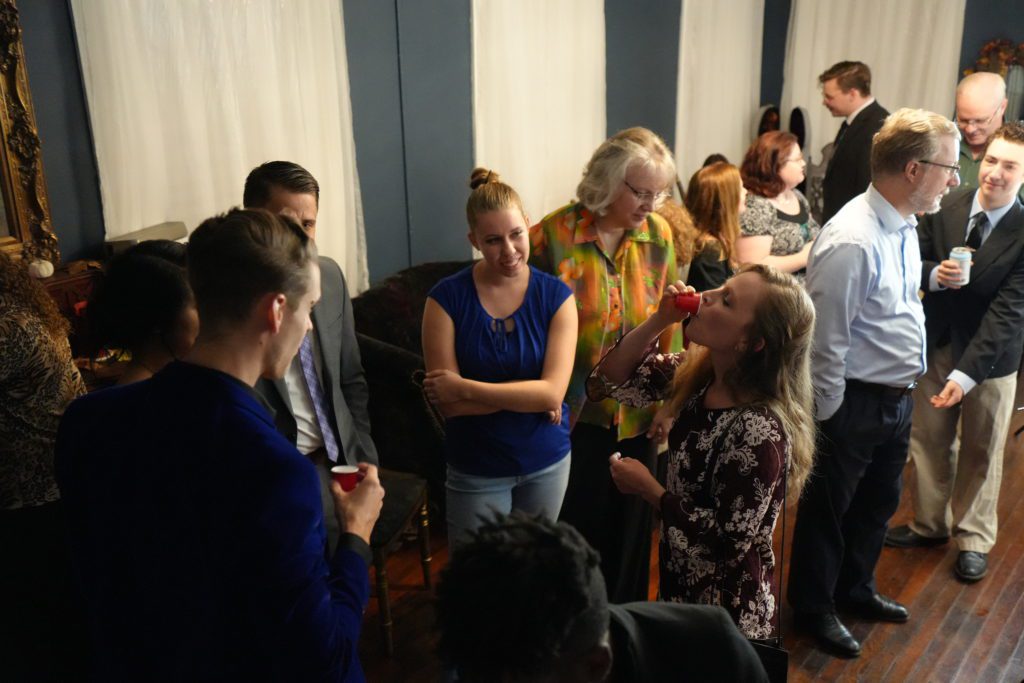 The main flavors of the soda are orange and lavender, but some family friends have said that Pens-Cola "tastes like sunshine" or "tastes like Florida in a can."
And it's completely organic, meaning every ingredient was grown without being genetically modified or hosed down with pesticides. It is also made with organic raw cane sugar.
Ivey said other flavors of Pensa-Cola are in the works.
"Now my mission is taking it to local markets, getting it into some stores, becoming a household name," he said.
He held his first market Tuesday, Oct. 18, where he sold out of 12 trays of 12 cans in two hours. Including individual cans, he was pleased to sell about 150 cans on his first sale at a small market called East Hill Maker's Market and is looking forward to more.
When the large truck came to deliver the soda, Ivey was elated.
"I couldn't even believe it. The whole situation has been very surreal," he said. "I'm excited to talk to stores, stocking their shelves and making sure the community can find it anywhere they look."
Ivey gives credit to God and says He has played a large role in the entire process.
"God has provided inspiration, protecting the endeavor because some things went wrong, but it was way better than it could have been. And He provided the vision and the people that were necessary to bring it to pass," Ivey said.
One of the setbacks included unexpected expenses that popped up along the way.
"Shipping was out of this world because of gas prices and the economy," he said. "I paid as much for shipping as I did for everything else, just about."
Other speed bumps encountered were busted products in the mail that had to be reordered and minimum order quantities. Ivey said getting the necessary capital as a young entrepreneur was also a challenge.
"Raising the needed $15,000 plus was a big endeavor and a scary, daunting task," Ivey said. "But, it was 100% worth it and I definitely encourage others to take risks while they're young to make themselves a brighter future."
Pensa-colas are $3 a can and can be purchased through their website www.drinkpensa-cola.com or through their Instagram @drinkpensacolaofficial.