"It was pretty busy here this morning," ARES Assistant Emergency Coordinator John Holladay said mid-afternoon Saturday, watching volunteers dismantle a telescoping radio antenna.
Six volunteer organizations who work with the county during emergency operations – the Community Emergency Response Team, Food Raising Friends, Legal Services of North Florida, Red Cross, SAFER Santa Rosa and the United Way – had set up tents in the emergency center's parking lot, Holladay said, ready to share information about their services and recruit volunteers. But a mid-day thunderstorm – especially the lightning it generated – cut their day short.
The ARES volunteers stuck it out, but the storm did hamper their attempts to make as many radio contacts as possible during the 24-hour period beginning at 1 p.m. Saturday.
"The lightning creates a lot of noise in a thunderstorm, it can make it more difficult to receive signals," ARES Emergency Coordinator Arc Thames explained.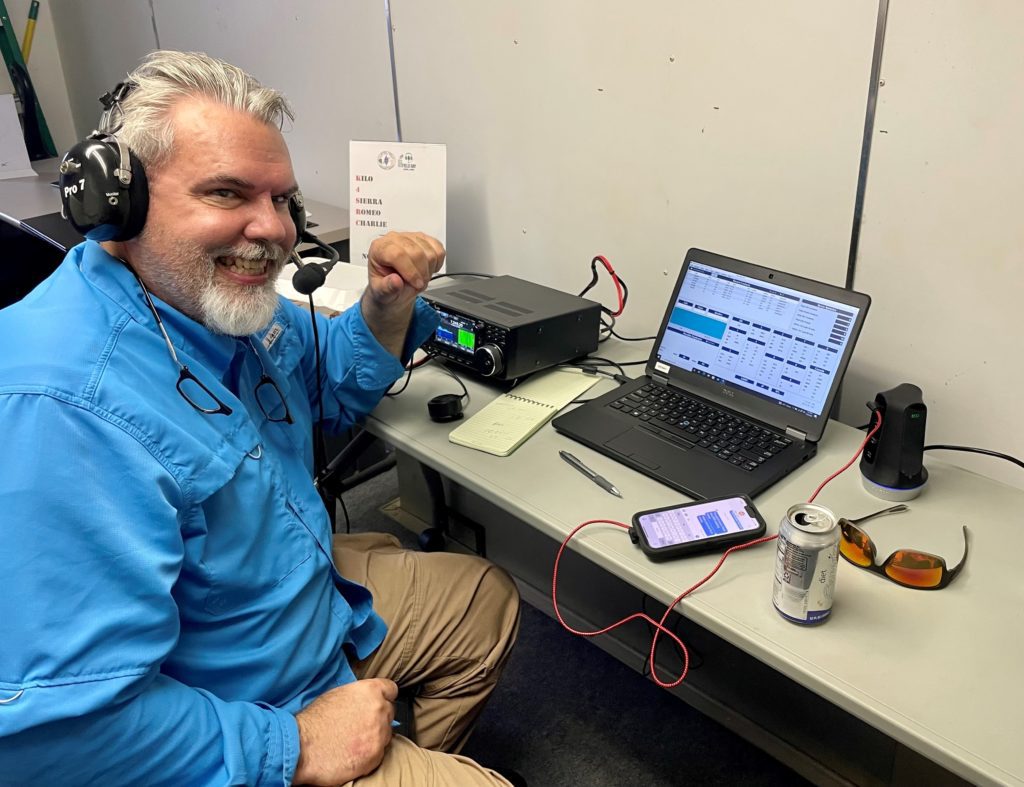 The Milton exercise was part of the 2022 American Radio Relay League Field Day, an annual event that challenges local amateur radio emergency services volunteers to make as many contacts globally as possible using only their radio equipment without supporting infrastructure. Even with nature's interference, the Milton group made 361 total contacts from as far away as California, Puerto Rico and Labrador, Canada.
ARES volunteers are an important part of the county's emergency response team. At its June 20 committee meeting, the county commission approved a proclamation declaring last week Amateur Radio Week.
The proclamation said, in part, that "the amateur radio station becomes a critical communication link in the event of a disaster and volunteer radio operators provide situational awareness to emergency managers during and after a disaster."
It also lauded amateur radio operators for providing free radio communications for community events and their contributions as weather spotters in the U.S. National Weather Service's SKYWARN program.
"When everything else fails, you still have ham radio," Thames said