Zika fight continues locally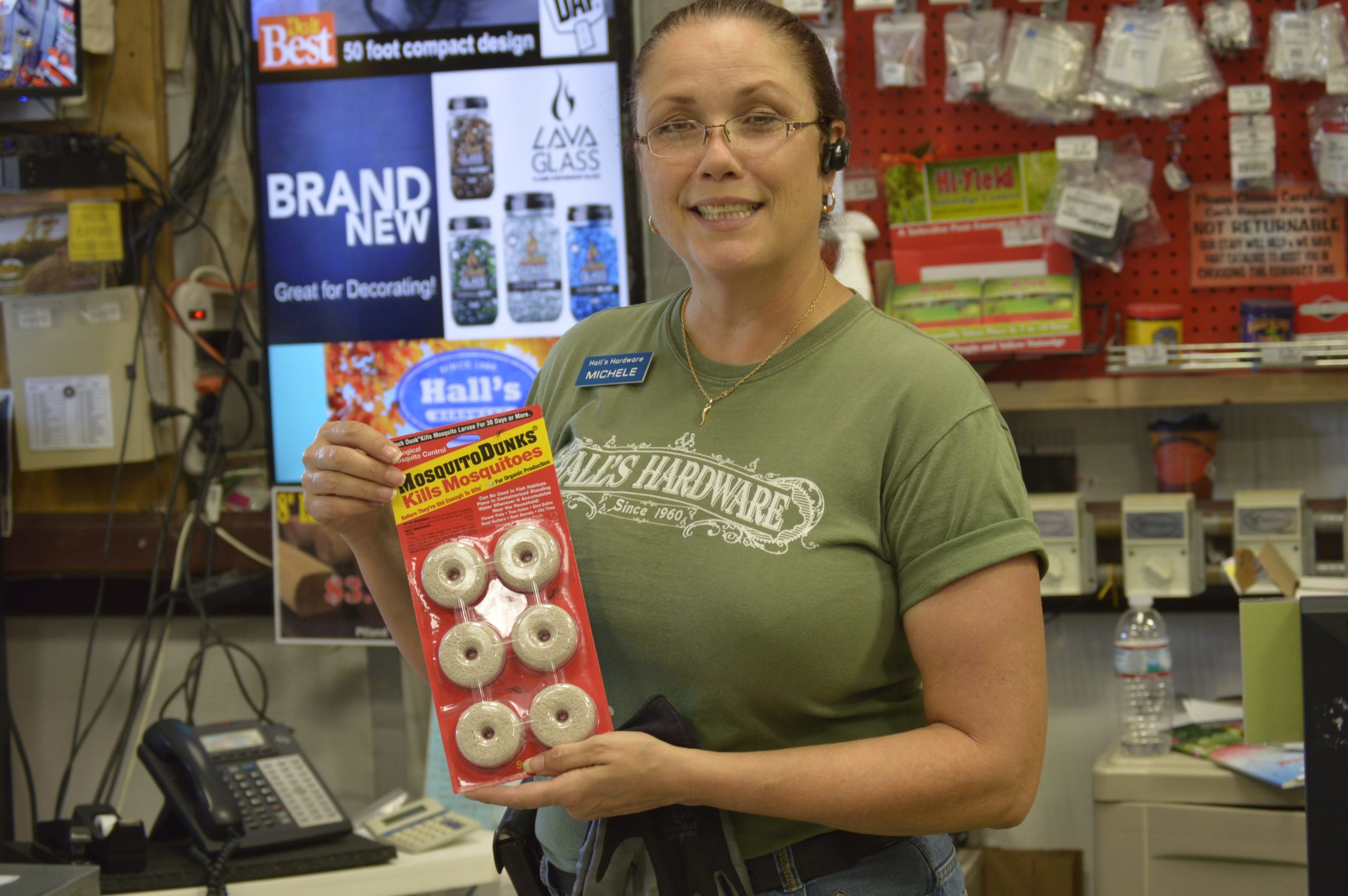 MILTON — The Zika virus is spreading throughout the county, but Santa Rosa County has just one confirmed travel-related Zika case. 
Local residents have their own ways to stay safe or at least prevent the virus' further spread. 
FEDERAL FUNDING SHORTAGE
Zika, often spread by a bite from an infected mosquito, can cause the most harm to a pregnant woman and her fetus, resulting in birth defects such as microcephaly, where a baby's head is unusually small.  
As of this writing,  the United States has 2,964 Zika cases, 2,920 of which are travel related, according to the Centers for Disease Control and Prevention website.
CDC officials said Florida is one of four states to have travel-associated cases in the triple digits. Florida, 616, is currently second to New York with the most travel-related cases at 661.
Adding to the growing number of Zika cases, funding has recently became an issue for the CDC.
Most CDC funding appropriated toward the fight against Zika — $194 million of $222 million — has been spent. According to NBC News, the agency has borrowed funding from other vital departmental programs, such as those that deal with emergency response and the Ebola virus.
The CDC has turned to Congress for assistance. As of this week, a $1.1 billion so-called 'Zika bill' did not pass for a third time, failing to get the 60 votes it needed to advance. Democrats and Republicans have disagreed on the bill's language.
FIGHTING ZIKA LOCALLY
In Santa Rosa County, mosquito control workers are doing what they can to eliminate the virus.
"The county has 30 spray routes that blanket all areas of the county," SRC Public Information Officer Brandi Whitehurst said. "Mosquito Control utilizes weekly 'trap' data, resident complaints and staff surveillance to determine which areas of the county need spraying or if modifications to the spray schedules are needed. Our fog truck operators work Monday through Friday and weekends if needed."
Whitehurst said the county's mosquito control department has adequate funding. Along with having $603,648 in general and state matching funds for the 2016-17 fiscal year, the county receives $5,000 a month in state funds to battle the virus.
In addition to providing site visits to assist residents in controlling mosquito populations on their property, the Central Landfill in Milton accepts waste tires — with a maximum of five tires per vehicle — each Saturday until the end of October.
'A MOVING MARKET'
Like many outside items, including empty flower pots or children's swimming pools, tires can accumulate stagnant water, a breeding ground for mosquitoes.
Since discovery of the lone Zika case, county officials have repeatedly asked residents to eliminate such hazards.
In addition, they should repair screens on doors and windows to keep mosquitoes out of their homes.
County officials also suggest that residents wear protective attire and repellent when outside.
Meanwhile, Santa Rosa County residents are taking their own precautions.
Kevin Peterson, manager at Hall's Hardware and Lumber in Milton, said sales on products that aid in controlling the mosquito population have increased.
From repellent body spray to yard spray and  dissolvable tablets, which treat standing water for mosquito larvae, Peterson said customers particularly lean toward products with non-toxic natural ingredients. 
"In most cases our guests look for the more organic products here," he said.
Michele Hunsucker, a store employee, agreed, saying, "it's a moving market."
"(People) are looking for those alternatives that work," she said.
This article originally appeared on Santa Rosa Press Gazette: Zika fight continues locally