Yogurt, Sub shop business in the works for downtown Milton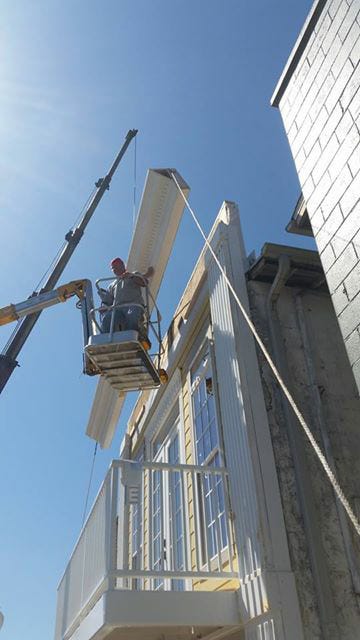 Milton residents may have recently noticed construction in the works on Willing Street. In an effort to bring more to downtown, Stuart Norris − the owner and operator of the Piggly Wiggly grocery store in East Milton − plans to open a yogurt and sub shop called 'Very Berry.'
Norris said many people walking by the building have inquired about the incoming business and the available apartment, also  under renovation, above the business. Norris feels a yogurt and sub shop, featuring Boar's Head deli meats will add something unique to the downtown area.  
"We always felt like there was nothing like this in Milton," Norris said.
No set date has been finalized for when the eatery will be open to the public, however construction is ongoing and making progress, Norris said.
 By bringing this business to Willing Street, Norris only hopes to further add to downtown area's appeal.
"I think downtown Milton has a lot of opportunity in the future," he said. "Downtown Pensacola is growing, downtown Fairhope is growing, we are the only one with a waterfront so I think we have more a of a chance to grow than anywhere. We just have to get it in the right direction."
Stuart's father, Don is currently working with the city to brining more events to the area, including a potential boat race event on Blackwater River.
As for other expansion plans, Norris said he and his father, Don are seeking to add a Piggly Wiggly location to the Five Points area in Pace. However Norris said there are complications keep that from county officials.
Read his Letter to the Editor in the opinion section, "County needs more growth."
"We are still looking and still trying to do it, we haven't been able to get the cooperation from the county to do anything at the this point," Norris said. "The problem is the turning lanes issues, accessibility and rezoning."
As for the future, Norris plans to work with the city in bringing more events to downtown Milton.
"(We want) to bring more event and stuff event to downtown and create a more family atmosphere," he said. There is something for everybody for downtown."
This article originally appeared on Santa Rosa Press Gazette: Yogurt, Sub shop business in the works for downtown Milton