Women candidates to speak September 30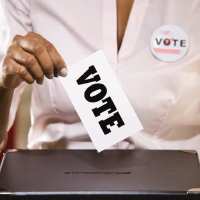 Six of nine women candidates running for office in Escambia and Santa Rosa counties will bring their campaign messages to the Women's Civic Forum on Tuesday, September 30, beginning at 5:30 p.m. The event will be held in the large meeting room of the downtown Pensacola library at 239 North Spring Street. It is free and open to the public.
Escambia candidates who have confirmed their participation are: Donna Clark for mayor of the City of Pensacola; Linda Moultrie, seeking re-election to the School Board District 3 seat; and Sherri Myers, seeking re-election to Pensacola City Council District 2. Deborah Moore, vying for County Commission District 2, is unable to participate due to a conflict. Two candidates did not respond: Teresa Preston for Santa Rosa Island Authority and Gloria Robertson-Wiggins for State Representative District 1.
All Santa Rosa candidates have confirmed they will participate: Carol Boston for School Board District 3; Etta Lawlor for County Commission District 4; and Wallis Mahute for County Commission District 2.
Each candidate will have ten minutes to make her presentation. Members of the audience will have the opportunity to submit questions for the candidates. The forum will conclude at 7 p.m.
The mission of the Women's Civic Forum is to inform and engage women in the greater Pensacola area on current local issues and to provide a means of connecting women with others who have civic interests. 
This article originally appeared on Santa Rosa Press Gazette: Women candidates to speak September 30