WFH's Mobile Mammography Unit schedule for Week of August 24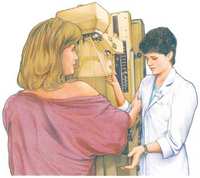 West Florida Hospital's Mobile Mammography Unit will be at the following locations during the week of August 24 to offer convenient, high quality mammography services for women age 35 and over.  West Florida Hospital files most insurances, including Medicare (Medicare will cover screening mammograms every year with no deductible for those women over 40 who have that coverage).
Monday, August 24 – 8 a.m. – 1 p.m.
CVS Pharmacy, 3359 Gulf Breeze Parkway, Gulf Breeze
Tuesday, August 25 – 8:30 a.m. – 12:30 p.m. & 1 – 2:30 p.m.
Wal-Mart Supercenter, 3351 S. Ferdon Boulevard, Crestview
Wednesday, August 26 – 8 a.m. – 12:30 p.m. & 1 – 3:30 p.m.
West Florida Medical Group, 4262 Woodbine Road, Pace
Thursday, August 27 – 7:30 a.m. – 1 p.m.
Tom Thumb 2015 Healthy Living Expo, 5150 S. Ferdon Boulevard, Crestview
A customized 37-foot coach containing dedicated mammography equipment,
the Mobile Mammography Unit makes getting a mammogram even more convenient. 
It travels throughout the area bringing quality mammography services to women where
they are:  at work, club or church meetings, health fairs, West Florida Primary Care offices and other community locations.  For appointments or more information, call 494-3497 or toll-free at
1-888-894-2113.
This article originally appeared on Santa Rosa Press Gazette: WFH's Mobile Mammography Unit schedule for Week of August 24