Vernon Compton for Milton City Council Ward 1, Seat 2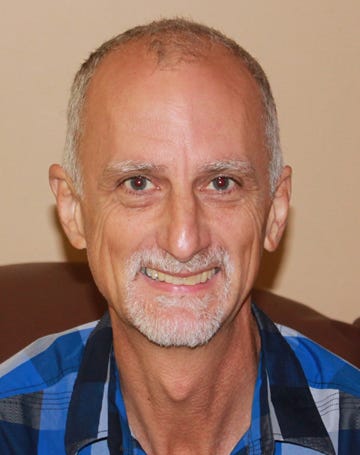 Vernon Compton is running for Milton City Council Ward 1 – Seat 2. With over 20 years of community involvement, Compton said, "There are great things about Milton evident in many minds. I've seen what works well and what needs improvement." Compton's community involvement includes 9 years on the Santa Rosa County Tourist Development Council, 6 years with the Santa Rosa Historical Society, 14 years with Main Street Milton, and the same number with the Blackwater Heritage Trail Board.
One of Compton's concerns is Milton's business climate. "I saw business go east, west, to Pace, Crestview, and Pensacola. I've talked to many entrepreneurs and people in businesses who complain of barriers, fees, regulations, and the overall climate. The city should say, 'How can I help you? We want you here.'" One way to help, he said, is to have Downtown Redevelopment Advisory Board (DRAB) meetings during times when business people can attend. Compton said people do say Milton has great potential, but potential has to be turned into action. "How many cities have a river running through them, the history we have, and a huge military base?"
Compton said he supports the military and wants to enhance communication between the city and military. "They want to be more active and have things to do, but activities don't have to be government led. "There's a strong volunteer ethic. It's part of the goodness in this county."
Compton said he hears citizens want to be active to get to jobs and recreation so he's going to improve sidewalks and trails. Other transportation planning issues on his plate are the Highway 90 issue in downtown Milton and addressing road and storm water needs. Compton said, "I've been working years on educating myself on Highway 90 and looking at what other cities have done."
As a city councilman, Compton said it's important for an elected official to be accessible to residents, why he includes his phone number and e-mail address on all of his material as well as his Facebook page. "We're expected to be accessible," he said.
"Everything in government needs to be open and fair," said Compton. Every committee's full agendas and complete minutes, he said, should be available online since most people don't have time to come to all the meetings. "People need access to be part of the process," he said. The Santa Rosa County Board of County Commission meetings regularly appear online for anyone to watch. Compton said Milton should do the same, as well as including backup documentation councilmen see on the city's website.
"Are you a uniter?" Compton asked. "You have to bring people together, especially with strongly differing opinions. That's what I aspire to."
This article originally appeared on Santa Rosa Press Gazette: Vernon Compton for Milton City Council Ward 1, Seat 2