USDA, Rural Development to conduct energy workshop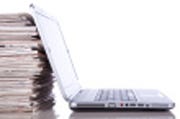 USDA, Rural Development will be conducting an energy workshop with the Florida Department of Energy and PowerSouth November 18 from 12 p.m. to 3 p.m. at the Jay Community Center, 5259 Booker Lane, Jay.  The primary focus is to notify all the local small businesses and agricultural producers of grant opportunities available to purchase energy efficient and renewable energy equipment with USDA, Rural Development providing a 25 percent grant of the total project costs.  In addition, the Florida Department of Energy has grant opportunities to provide energy efficient financing for construction, equipment, and energy audits. 
Registration begins at 11:30 a.m.  Lunch will be provided. Please RSVP to Sabrina Owens at Escambia River Electric Cooperative toll free 1-800-235-3848 extension 7433 or via email sabrina@erec.com or Dewanna Smith at USDA, Rural Development 526-2610 extension 110 or dewanna.smith@fl.usda.gov.
This article originally appeared on Santa Rosa Press Gazette: USDA, Rural Development to conduct energy workshop