UPDATED: Holiday event calendar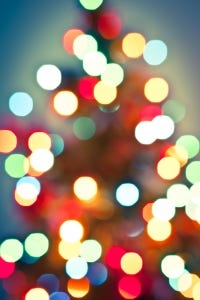 Ring in the Holidays on the Blackwater River with Santa at 5 p.m. on Dec. 6
NEXT MOVIE: DEC. 13
The City of Milton will host three movies on a 25' screen along the Blackwater River on three different weekends. Ring in the Christmas season this year along the Blackwater River in Milton. The City of Milton in conjunction with the area Tom Thumb Stores will present Big Screen on the Blackwater – a three week series of holiday movies in historic downtown Milton. Just like Milton's annual Bands on the Blackwater, you can come downtown with your lawn chair or blanket and watch a movie the nights of Dec. 6, Dec. 13, and Dec. 20. But if it is too cold outside, don't worry. You can watch the movies from the comfort of your car. "We are going to have a 25-foot inflatable screen alongside the Blackwater River," said Linsey Williamson. "You can watch the movie from the comfort of your car and tune in with your radio to enjoy this free outdoor holiday –themed movie." The movies will start at 6 p.m. on South Willing St. in Milton.
The City of Milton Parks Department is asking as a courtesy to other movie goers, no smoking please.
Don't forget to check out our website for information regarding all city sports and activities at www.ci.milton.fl.us or contact the Milton Community Center at 983-5466
Waterfront Rescue Mission's Bargain Center holiday meal tree
Would you be interested in feeding a homeless person a holiday meal for only $2.23?  During the Thanksgiving and Christmas season, the Waterfront Rescue Mission (WRM) will be selling "meal tickets" to give local area citizens an opportunity to give for those who have no home in which to lay their head.  Meal tickets are available for donations at the WRM Bargain Center. In 2012 WRM served more than 243,000 meals; provided 87,000 nights of shelter including respite care; provided 9,500 hours of individual counseling; provided countless articles of clothing and furniture; provided job skills and educational opportunities at Pensacola State College and George Stone Center.  Currently the following Christmas tree displays of Waterfront Rescue Mission's meal tickets are located at the Village Inn in Pace, Drowsy Poet Coffee Break Cafe in Pace, Milton First Assembly of God and WRM Bargain Centers in Milton, Gulf Breeze, Cantonment, Crestview, Ft. Walton Beach, Pensacola and Foley plus the Apple Market Grocery in Pensacola.
Big Screen on the Blackwater Lineup Dec. 6, 13, and 20
Dec. 6– A Christmas Story – Turn back the hands of time to the 1940's in this film centered around the Midwestern town of Hammond. Watch as little 9-year old Ralphie remains committed to getting an official Red Ryder BB rifle. Ralphie remains undaunted despite his mother, teacher and others telling him repeatedly "You'll shoot your eye out."
Dec. 13– Arthur Christmas – Want to know how Santa accomplishes the feat of making and delivering all of those toys. Then this movie is for you. In Arthur Christmas you will get to see the answer to that question as they reveal the never-before seen ultra-high-tech operation hidden beneath the North Pole.
Dec. 20– Elf – This American comedy starring Will Ferrell, James Caan, and Bob Newhart focus on the life of an over grown elf who has very poor toy making skills. He learns from Papa Elf that he was put up for adoption and then goes back to find his father, who lives in New York City.  You can follow the humorous adventure of this loveable misfit in the showing of Elf.
Redneck Christmas Parade on Dec. 14th at 1 p.m. in Chumuckla.
Other events, games, and food will be going on all day at the community Center. Santa arrives around 10 a.m. and parents can bring their cameras to shoot photos of their loved ones with the St. Nick. See story, this website.
First Presbyterian Church holding practices for Dec. 15 Christmas cantata
We welcome all visitors and encourage you to attend if you are new in the area or looking for a church family. The choir is currently holding practice for the Christmas cantata Tuesday evenings at 6:00 p.m. If you would like to celebrate with us, please come. The cantata will be presented during our morning service December 15. As our church is an historic building and the oldest church in Santa Rosa County we are in need of refurbishing. To raise the needed funds we are collecting cans and metal. If you wish to donate please contact Betsy Dodson at 983-7803.
Dec. 15 – UWF presents "A Christmas Carol"
Over the years, the University of West Florida theater department has become known for its adaptation of "A Christmas Carol". A script and design created for UWF and UWF only. UWF lends a hand in getting Pensacola locals back into the Christmas spirit year after year. 
Ticket Prices are adults-$16; children-$10; senior/military-$12 and times are Friday,  December 13 and Saturday, December 14 at 8 p.m. On Sunday, December 15, 2:30 p.m.
Come out to the 3rd Annual Santa Fly-In & Snowball Drop at Milton Airport. See Santa fly in all the way from the North Pole! Santa will be greet and take pictures with all kids in front of his airplane. There will be concessions, bouncy houses, barrel train rides, and much more! For $5 you can have a chance at the Snowball Drop to win up to $500! This is a great event for the whole family and all proceeds go to benefit the Santa Rosa Kid's House.
This article originally appeared on Santa Rosa Press Gazette: UPDATED: Holiday event calendar