Tough Mudder brought millions to SRC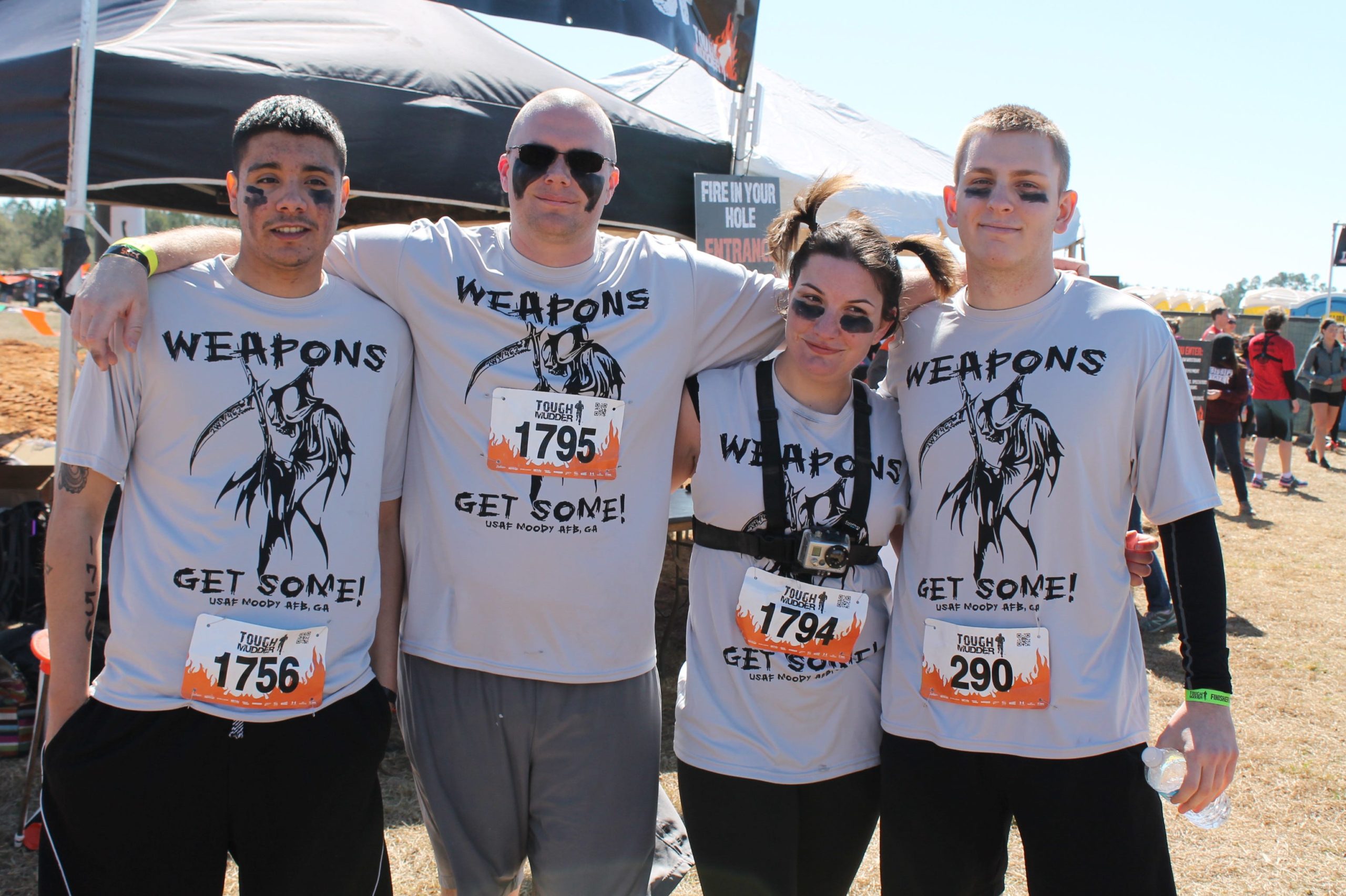 Even though the Tough Mudder: Gulf Coast 2015 brought running, climbing, swimming, slogging through mud, electroshock, and tear gas last month to Santa Rosa County, as well as over $6.1 million the question of whether or not the event will return to Santa Rosa County still remains.
The estimation of income to the county hails from a report prepared by the Brooklyn, NY based Tough Mudder, Inc. In addition to the dollars, the weekend of  sportsmanship attracted more than 14,500 out-of-market visitors to the county. However, it remains to be seen if the county's alcohol policy determines if Tough Mudder will consider coming back. The event normally runs the full weekend with beer at the finish line. Word from Tough Mudder indicates the company prefers to return to established venues, but asks for more support from the county.
Shannon Ogletree, Economic Development Director who regularly works to bring business to the county said, "Tough Mudder is a great example of how an event can make a significant economic impact on our local economy. We were thrilled to see that in only the first year, the direct spending impact was on par with what Visit Pensacola reported for the July 2014 Blue Angel Air Show."
Julie Morgan, Santa Rosa Tourist Development Office Director explained the connection between events and future tourism. "Events like this are a vital part of growing our tourism base. Not only does it immediately impact our tourism industry on the event dates, it also creates an opportunity to proudly showcase our hotels, restaurants and natural beauty to first-time visitors. We are excited that more than 60 percent indicated that they plan to spend time with us in the future based on the TM experience."
According to the report, of the total visitors, 91.7 percent claimed they would not have visited the area were it not for the event, and their visit to the area was solely related to Tough Mudder Gulf Coast 2015.
Morgan went on to say, "TM's staff were extremely professional throughout the planning, implementation, and breakdown of the event. I am also very appreciative of how welcoming and supportive our community was to the event hosts and participants.  We look forward to the potential of partnering on future events."
Kyle Holley, United Way Development Director, was the local lead working with Tough Mudder. He said, "There's no question this was the largest impact for one single-day event." The county, he said, should not "just be chasing money but chasing quality customers. Tough Mudder brings money but also quality people."
Reiterating a previously reported point, Holley said, "I think we should encourage local government to consider allowing for two-day events on weekends…I think we should be advocating for a beverage service  policy up here to help the community to have those events. Volunteers like us can find them and bring them but county staff needs to open the door for events to come." Without some kind of change in policy, Holley said Santa Rosa County will lose competitive advantage.
Speaking for the landowners who provided the space for Tough Mudder, Kyle gave  their position: "We are  impressed with the quality of  the Tough Mudder team and their customers; polite, professional, and appreciative.  We hope our County will invest in their return to Santa Rosa County, it needs the impact and exposure."
Kate Fitzpatrick, Senior Director, Community Development & Venues for Tough Mudder, said the numbers in the report are in line with what the company sees for this size of an event. However, she said, "Not having Sunday did have an impact. We made an exception in 2015, (but it's) not something we want to do in the future."
She said Tough Mudder's experience with Santa Rosa County was overall positive. "There was lots of synergy in Santa Rosa County. They were supportive and welcoming."
However, she couldn't say yet if Tough Mudder will include SRC in its 2016 season. "We always want to return to our host communities. It's advantageous for us to build on the first year's success operationally and marketing-wise. We always want to come back. There were quite a few costs that weren't offset in ways we typically see. We have to take a hard look at the numbers for us to truly consider coming back. We've also been approached by a few other host communities so we're reviewing options at the moment. It's always a goal to return."
According to Fitzpatrick, the county's current alcohol policy does not guarantee Tough Mudder will go elsewhere next year. "It would not be a deal-breaker," she said. However, she added, "It certainly hurts Santa Rosa County (not having) Sunday beer sales. There are other options for Tough Mudder, but it's not a deal breaker. We would hope and expect to have a Sunday event. We were able to make an exception in 2015."
While the prohibition of Sunday alcohol sales limited Tough Mudder to a single-day event, Fitzpatrick said it was only one factor in considering a return trip. "We ask Santa Rosa County to be a stronger partner in knowing the event fits the community, and identify ways to offset costs to come back in 2016."
Click here to view the full report.
This article originally appeared on Santa Rosa Press Gazette: Tough Mudder brought millions to SRC