SRMC CEO plans future developments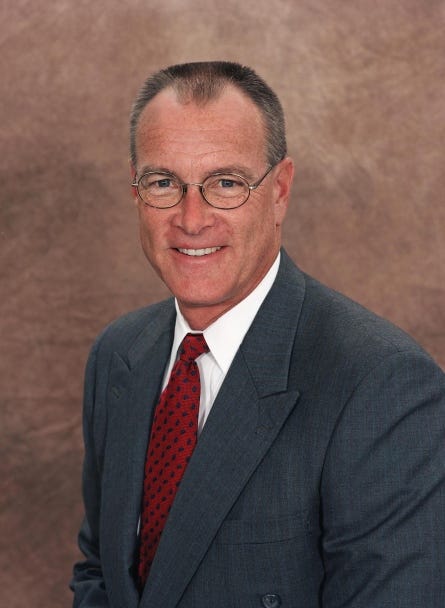 Since becoming the new chief executive officer of the Santa Rosa Medical Center in February, Doug Sills is working to change the public's perception of the local hospital.
"There is a disconnect between the great quality we are providing and the perception of that quality," Sills said. "The most important thing for us is to continue to provide quality care and improve upon that, but work really hard on changing patient perception of care."
 Sills seeks to improve those perceptions through multiple ways.
In the near future, the SRMC plans to break ground on a new emergency room, at a cost of $7.4 million. The expansion will allow the hospital to see a greater influx of patients, Sill said. "We are seeing almost 3,000 patients a month…that is a ton of patients for that size of an emergency room," he said. 'We are going to double the size of that emergency room and it will take eleven an half months."
Sills anticipates having the  new emergency room completed by summer of next year. In addition to adding a new ER facility, Sills also plans to improve the building's air conditioning system and update medical facilities and equipment.
Sills also plans to bring in additional physicians and staff to the SRMC. "We have only recruited one physician a year for the past two years," he said. "Our goal this year is nine." Among them, are orthopedic surgeons, OB/GYN's, and family physicians, Sills said.  He added two licensed practitioners have already signed to join the hospital.
Hiring these physicians will fill vacancies left at the hospital, according to Sills. The additional staff will help meet the needs of a growing population. The hospital is currently recruiting licensed nurse practitioners as well.  "There is community need for these positions in this area," he said. So far in his early tenure as CEO, Sill likes what he has witnessed from the hospital and its staff.
"It's exciting. It's a lot of fun," he said. "It's an outstanding hospital with the quality of care here."
Prior to becoming the new CEO, Sills served the same position at hospitals in several states including his native Mississippi, Louisiana, Alabama. In Florida, he previously served as the CEO of the North Okaloosa Medical Center in Crestview from 2002 to 2007.
This article originally appeared on Santa Rosa Press Gazette: SRMC CEO plans future developments