SRC Fair begins April 4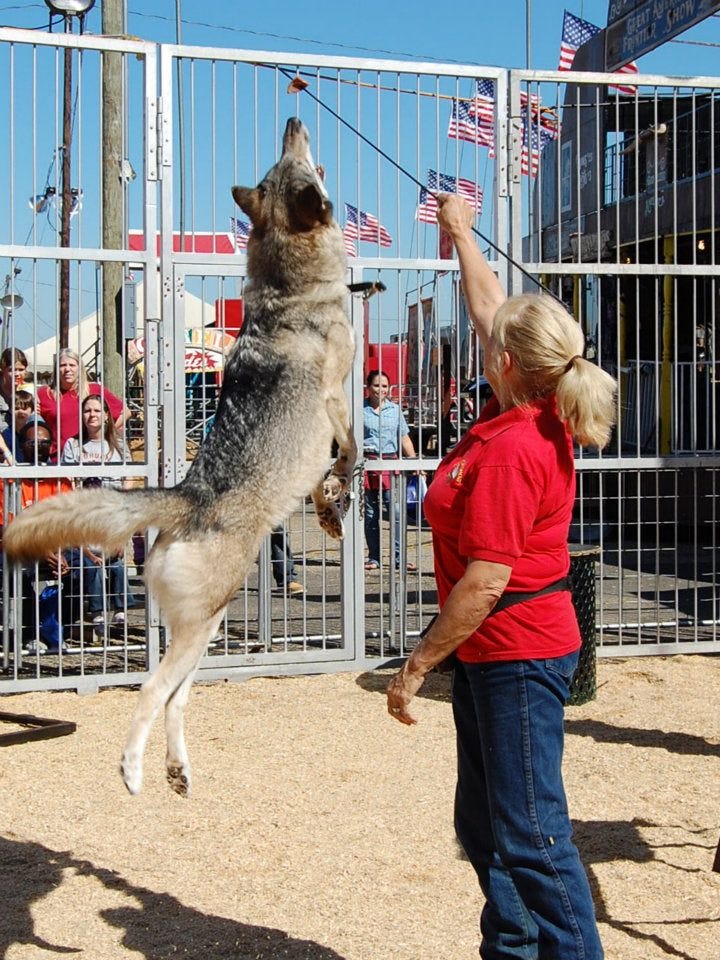 Midway hawkers, popcorn and cotton candy, all of the delights of a hometown county fair, plus many new entertainers are on board for 2014.
The Santa Rosa County Fair directors are cutting the ribbon on their new grounds; the new June Ates arena is seeing livestock shows never before held at the fair; and Glow Rage is coming to the fair for the first time. This year's county fair is shaping up to be the biggest and best yet.
The ground acts this year include a freestyle motocross exhibition with Tim Dyson FMX reminiscent of X-Games performances. Festival goers can also see the Amazing Monster Trucks and Thrill Show where spectators will not only get to see a monster truck show but have the chance to actually ride in one. Wolves of the World will also be at the fair. The show promises to show patrons a whole wolf pack complete with an alpha male and female. After the demonstration, viewers will also get to see a feeding. Glow Rage looks to be the messiest show of the fair. This electronica spectacular features pulse-pounding house and techno music giving the fair a nightclub atmosphere. However, fancy club attire is not recommended with Glow Rage dancers spraying down the audience from the stage with multi-colored paint.
Not all of the music will leave listeners so decorated. Two tribute bands will take the stage at the fair, "Bad Medicine" The Bon Jovi Tribute, and "Don't Stop Believin'" the Journey Tribute. Other musical acts include Cover the Earth, The Offer, the Dusty Sanderson Band, Dillon Charmichael, Chasing Fridays, Sincere Logic, A Band of Saints with Rello and Hog2, Stephanie Leavins, Della Country, Dwayne Cook, the Chris Martin Band, and Bo Bice. Hometown hero and crowd favorite Chloe Channell, will perform as well. Channell was born in Pensacola in 2001 and reached the 2013 quarterfinals on America's Got Talent. She's been performing since she was six and brings her talent to the Santa Rosa County Fair stage this year.
Sunday, April 6 features Christian artist New Fire, the Hickory Hammock Baptist Church praise team and student ministry, as well as the St. James Baptist Church Praise Dancing and Voices In Praise.
This article originally appeared on Santa Rosa Press Gazette: SRC Fair begins April 4