SRAA presents Heather Mitchell at PSC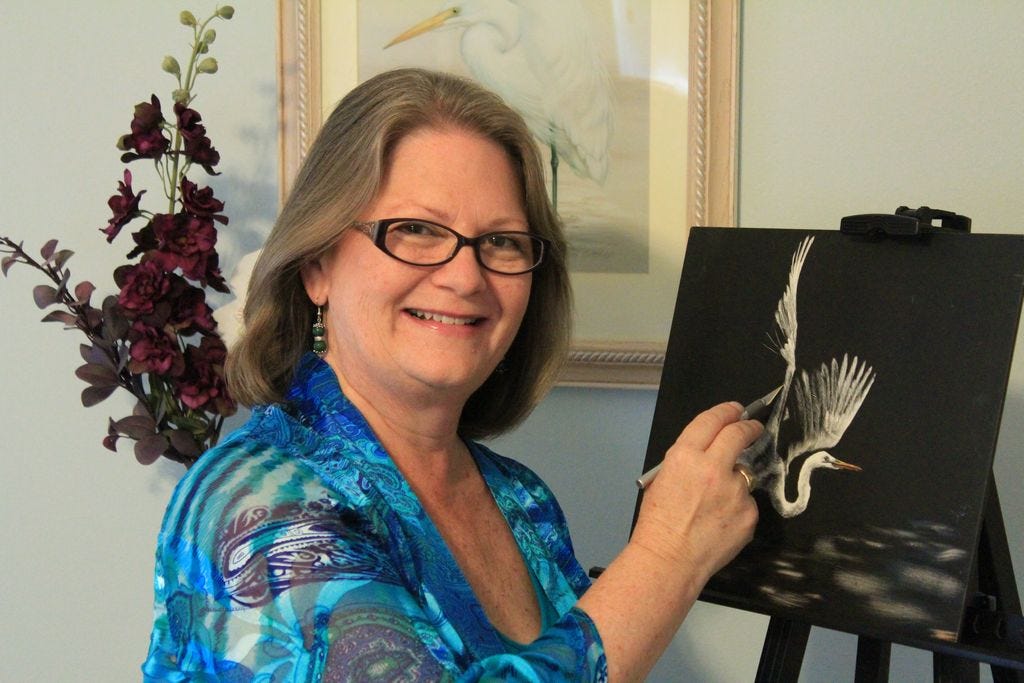 The Santa Rosa Arts Association is proud to have Heather Mitchell demonstrate the art of scratchboard on Saturday, September 26. The meeting begins at 9 a.m. in Building 4900 at the Milton Campus of Pensacola State College. The presentation and workshop will begin at 10 a.m. and run until 12 p.m.
The medium of scratchboard is gaining in popularity, although many artists are still not familiar with the technique. The substrate is a masonite board, coated with a layer of kaolin clay, topped by a thin layer of India ink. The process involves simply scraping away the black ink to reveal the white clay. A variety of methods and tools may be used to achieve a range of effects.
Heather Mitchell is a Pensacola-based artist who specializes in colored pencil and scratchboard and has won numerous awards for her depictions of wildlife and domestic pets. She exhibits in QuaysideArtGallery and other galleries along the GulfCoast, and has participated in outdoor festivals and juried exhibits, locally and nationally. Heather has written and illustrated articles published in Colored Pencil magazine, and her scratchboard artwork will be featured in Strokes of Genius 7, by Northlight Books. In addition to her exhibited artwork, she accepts private commissions, gives demonstrations and workshops, and teaches private lessons.
For more information about the event call Chris Bevans at 626-1328.
This article originally appeared on Santa Rosa Press Gazette: SRAA presents Heather Mitchell at PSC