Spring Festival of Flowers to benefit UF, PSC students (VIDEO, PHOTOS)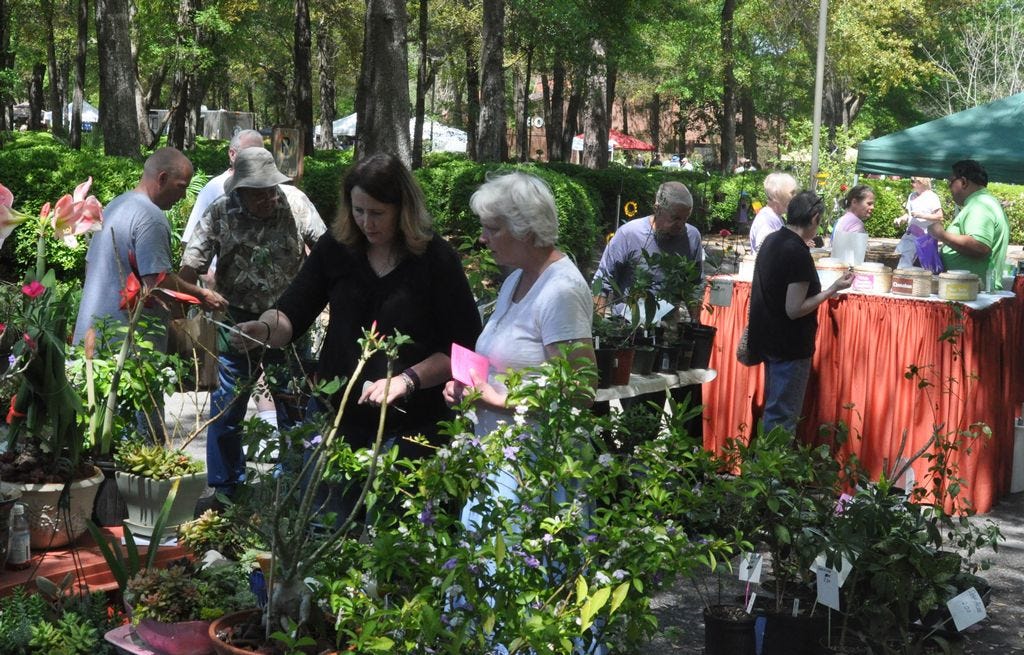 The Milton campus of Pensacola State College and the University of Florida featured numerous types of plants and flowers during this weekend's 'Spring Festival of Flowers.'
GALLERY: View photos from Saturday's 'Spring Festival of Flowers'
"We've had great weather and lots of great plants," said Robin Vickers, the events coordinator for the Milton UF campus.
WATCH: Robin Vickers shares details on this year's 'Flowers' event
In addition to having several area nurseries on hand, the event also featured snack and sales vendors along with informational booths, including expert advise from a Master Gardener and cooking insight on herbs and vegetables.
Proceeds from UF plant sales and vendor fees will benefit scholarships for both UF and PSC students, Vickers said. The final day of the festival, which is open to the general public,  is Sunday from 9 a.m. to 4 p.m.
This article originally appeared on Santa Rosa Press Gazette: Spring Festival of Flowers to benefit UF, PSC students (VIDEO, PHOTOS)