Solutions available for artists stuck in a rut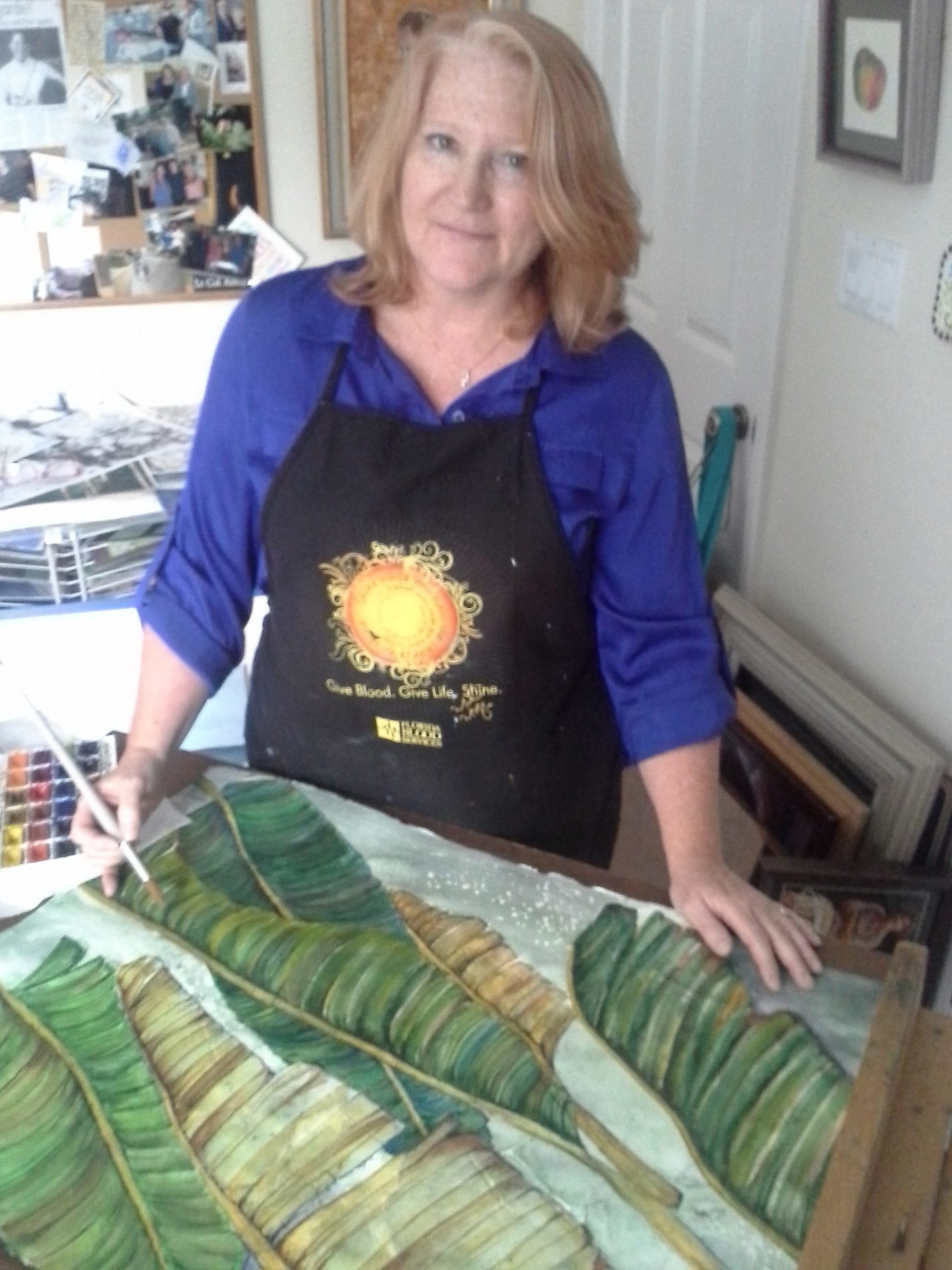 MILTON — Pensacola State College art instructor Marianne Arroyo will help artists complete unfinished pieces or tweak old, unsatisfactory would-be masterpieces during an upcoming workshop.
Arroyo will be the guest artist during the Santa Rosa Art Association's next workshop, which follows the 9 a.m. SRAA meeting on Nov. 19. The workshop begins 10:30 a.m. in building 4900 on the PSC Milton campus.
So, what can attendees expect? Well, for one thing, to get out of a rut.
"If you are really stuck or you are in a creative rut, this will be a good way to get you out of it and help you get motivated and painting again," Arroyo said. "It gets you to start thinking outside the box and seeing things you didn't see before, and it is always good to arm yourself with new (painting) techniques."
Arroyo, who works on at least four art pieces at one time, suggests keeping a file of ideas, like finding inspiration when traveling. She also suggests exploring with depth and texture when creating an art piece.
Arroyo also suggests using other materials such as wax, salts or plastic wraps.
"It's a great way to free up yourself creatively and not get too hung up on doing a finished painting from start to finish," she said. 
For the workshop, Arroyo plans to bring example materials to show how they could be used.
Arroyo said she would also explore how to enhance old projects.
As a long-time art instructor, Arroyo said she has witnessed several art students who find themselves in a rut when taking on an art piece.
"I think a lot of times we start projects with a certain idea in mind and if it does not work out the way that we wanted, we think that (the art piece) is over and we toss it aside," she said. "I have taught some amazing painters and, for one reason or another, they have put it off, they had careers or had done other things. Then they came back to it and found themselves really loving it and doing better than they thought and that is what is exciting for me."
Arroyo will also focus on watercolor painting techniques. Arroyo said she likes the challenges in working with watercolors and a transparent medium.
"You kind of tweak the process as you go," she said. "You have an idea of what you want to accomplish and then you have to kind of work with it. It's important for people to learn how to paint traditionally before moving beyond that."
This article originally appeared on Santa Rosa Press Gazette: Solutions available for artists stuck in a rut