Santa Rosa poised to put judicial center back on the ballot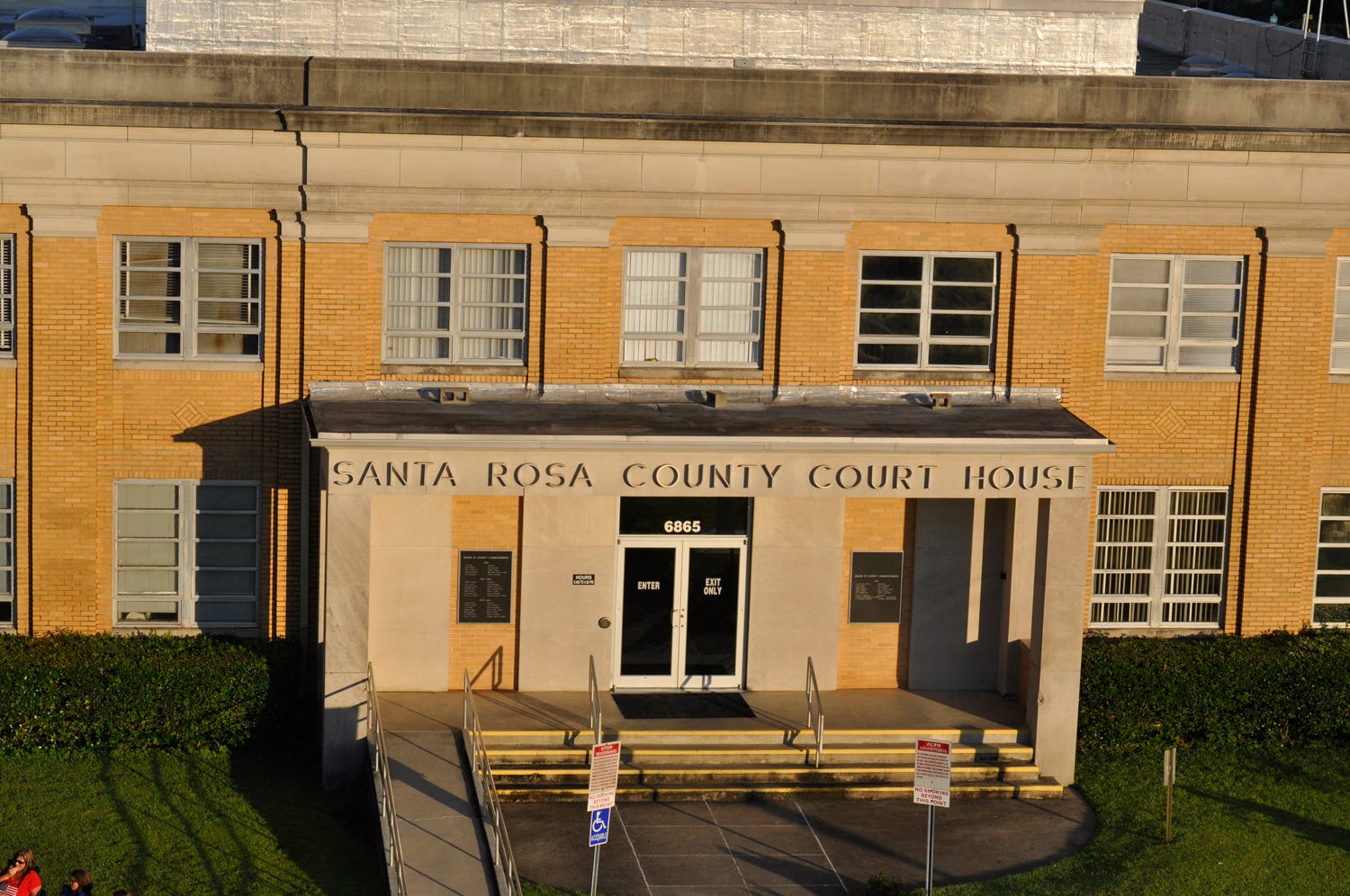 The need for a new judicial center in Santa Rosa County didn't go away just because residents twice voted down a sales tax increase to pay for one. County commissioners on Wednesday held their day-long planning workshop to discuss upcoming priorities that the board wants to address this year. While the workshop focused on projects including impact fees, beach restoration, stormwater protection, replacing the Navarre Beach bridge, lease fees and economic development, the judicial center discussion virtually hijacked the meeting and lasted for more than an hour. "The need for a new facility continues," said County Administrator Hunter Walker. "We've got the same security risk, infrastructure issues, space limitations and cost to maintain. The fact of the situation hasn't changed." During the workshop, the commissioners agreed they planned to move forward with plans to develop a new judicial center in downtown Milton, which was the location that received the most support from the public in November. Although no vote was taken, they set a goal of working toward adding a referendum to next year's ballot asking the public to approve a local option sales tax to fund the estimated $50 million project. Commissioner Jayer Williamson recommended the board work toward placing the sales tax referendum on the presidential preference ballot that is tentatively scheduled for March 1, 2016. "We have a unique situation next year where we could try it one way and if it didn't happen, (we could) regroup quick and maybe start thinking outside the box," Williamson said. Walker said there is some urgency in moving forward with a new judicial center as there is a cost to doing nothing. He said the estimated cost to build a judicial center goes up about $1 million each year. In November, almost 56 percent of voters opposed implementing a 1-cent sales tax to fund the replacement of the judicial center — considered one of the oldest active courthouses in the state.
Contact Daily News Business Editor Dusty Ricketts at 850-315-4448 or dricketts@nwfdailynews.com. Follow him on Twitter @DustyRnwfdn.
This article originally appeared on Santa Rosa Press Gazette: Santa Rosa poised to put judicial center back on the ballot