Santa Rosa offering more than frights this fall
MILTON — There is much to do in Florida's Most Relaxing Place, and it can all be enjoyed on your time.
This is the time of year to also witness the awe inspiring annual migration of the Monarch Butterfly, or become enveloped in the stories of Historic Milton's past, and bask in the joy of one of our amazing harvest festivals.
Enjoy all Santa Rosa County has to offer this fall at your own pace, in an uncrowded Florida destination like no other.
Bands on the Blackwater Fall Concert Series, 7-9 p.m. Oct. 8, 15, 22 and 29 at 5158 Willing St., Milton
Bands on the Blackwater is a free outdoor spring and fall concert series held Friday nights in downtown Milton. Pull up your boat or bring a lawn chair and relax while listening to great live music! For more information, visit www.facebook.com/BandsOnTheBlackwater or call the City of Milton at 850-983-5400.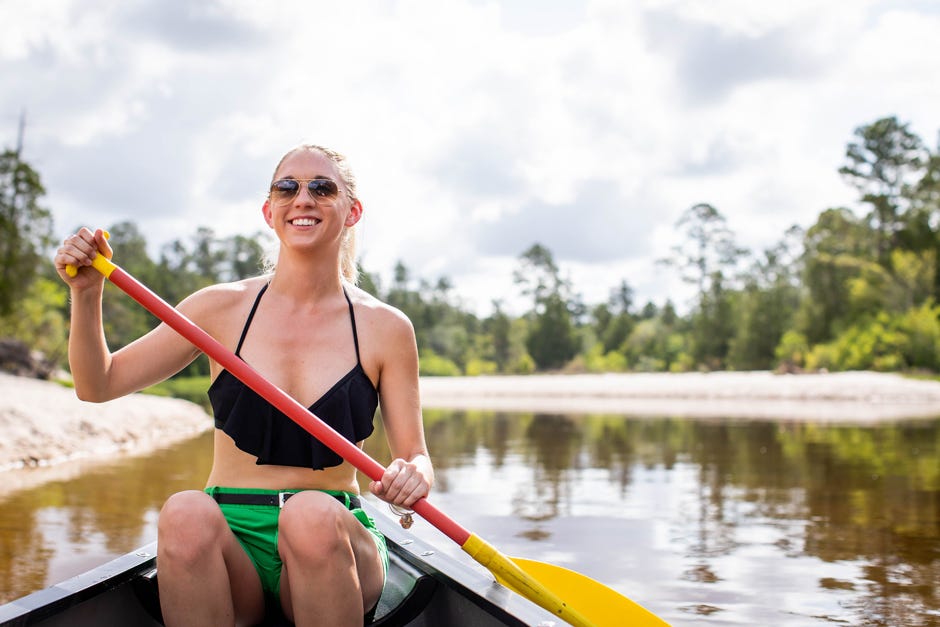 Chain of Lakes Trail Self-Guided Interpretive Tour, Sept. 3 to Nov. 6, Blackwater River State Park, 7720 Deaton Bridge Road, Milton
Enjoy the scenic route that is our Chain of Lakes hiking trail. Approximately 1.5 miles in distance, this trail will traverse through many types of natural habitats supported by the park. On this self-guided tour, learn about the natural habitats as well as other insightful facts about the park and trail. Parking is located in the "P" across from the Chain of Lakes trailhead. Park admission is $4 per vehicle. Bring exact change and use the honor pay station located within the parking area. Grab a trail map on the boardwalk before embarking on a hike. For more information, call the Ranger station at 850-983-5363. View the park map at https://bit.ly/3laBsVO.
Holland Farms Pumpkin Patch & Maze, 8 a.m. to 6 p.m. 7 days a week Sept. 25 through Nov. 6, 2055 Homer Holland Road, Milton
Enjoy a farm hayride around the farm and to the pumpkin patch to pick a pumpkin. New activities for this year include a .75-mile train ride around the farm and a new innertube hill slide! Other activities include corn box, horse and regular swings, spider web, pirate ship, zip lines, pedal tractor cart racing, hill slides, rat racers, sand box and an eight-acre corn maze with kiddie maze. Every visitor receives a free cup of Holland Farms' famous homegrown boiled peanuts. Sit back and relax on the farm market porch. For more information visit www.HollandFarmsOnline.com or call 850-675-6876 or email Hollandfarms@gmail.com.
Whispering Pines Haunted Hayride & Zombie Shoot, 7 p.m. to midnight Friday, Saturday and Sunday nights in October, 1603 Penton Road, Milton
Come out for some Spooktacular Fun! Halloween activities include haunted hayride, zombie bus paintball shoot, bonfire, live music, and concessions. For more information and admission prices, visit www.floridachristmastree.com, www.facebook.com/WhisperingPinesTreeFarm or call 850-304-1559.
Sweet Season Farms 13th Annual Corn Maze and Fall Fun Festival, 9 a.m. to 5 p.m. Saturdays and 11 a.m. to 5 p.m. Sundays (closed weekdays) through Nov. 7, 2260 Horn Road, Milton.
Reserved school field trips are only on weekdays. Visitors can spend time this fall navigating their way through a fun and unique corn maze with plenty of room to spread out on the farm! U-pick sunflowers will be blooming in October, along with the pumpkin patch. Over 25 fun farm-themed activities, including the cow train, beeline zipline, corn popper jumping pillow, barnyard ball, farm themed playground and more. Plenty of food will be available, including the farm bakery with fresh squeezed lemonade, homemade caramel apples, roasted sweet corn, sno cones, kettle corn and much more. Find Sweet Season Farms Facebook or Instagram for more details and event updates. For more information visit www.sweetseasonfarms.com or call 850-686-9917 or email info@sweetseasonfarms.com.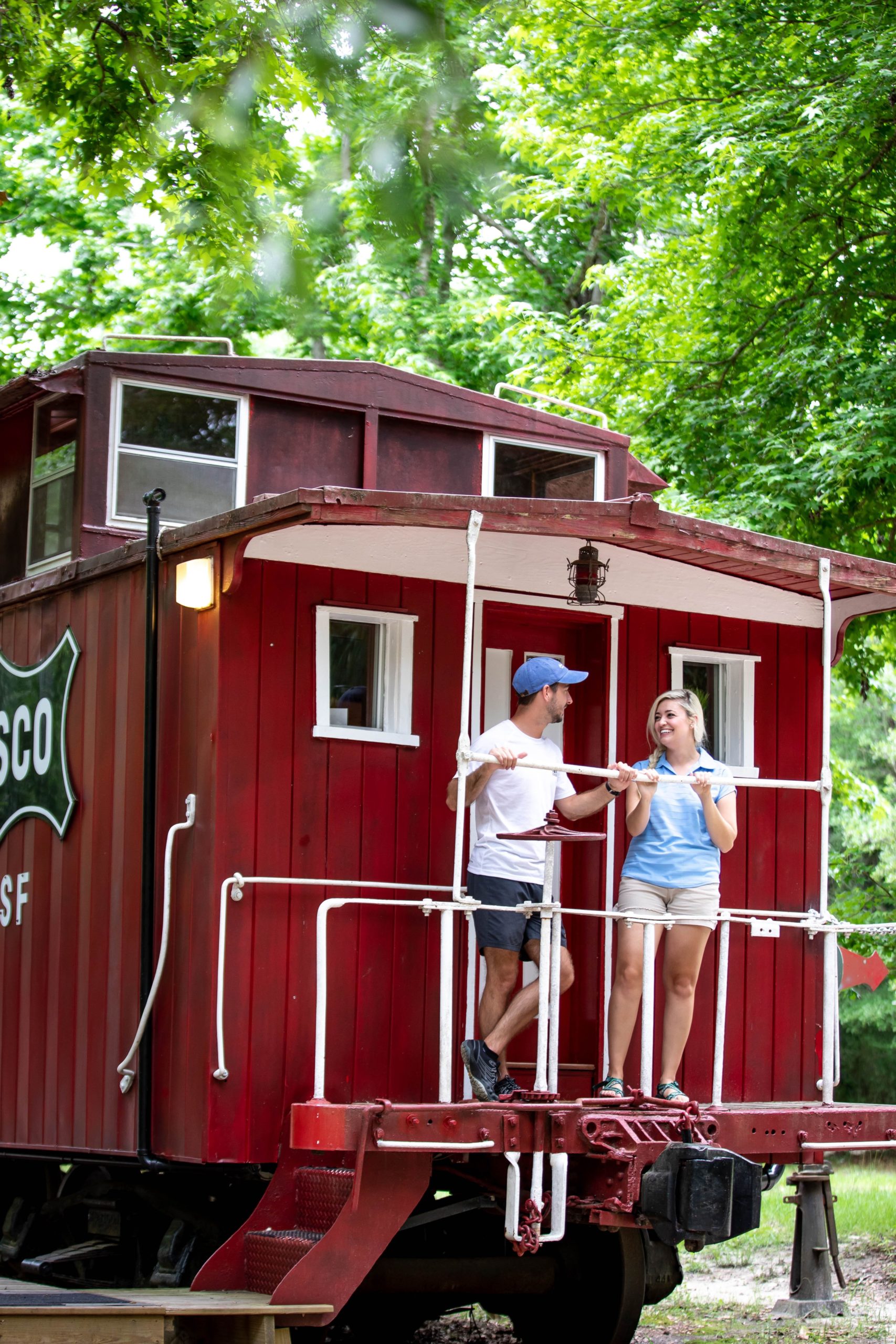 Fall Festival at the West Florida Railroad Museum, 10 a.m. to 3 p.m. Oct. 9, 5003 Henry St., Milton
This event will include tours of the museum, historic presentations, model train displays, and the riding kids train and garden. Food vendors "Dadgum Good BBQ" and "Snowbiz Shaved Ice" will on site. For more information, visit www.wfrm.org or www.facebook.com/West-Florida-Railroad-Museum-169032023184068.
20th Annual Navarre Car, Truck, and Bike Show and Craft Fair, 8 a.m. to 4 p.m. Oct. 9, Navarre High School, 8600 High School Blvd., Navarre
More than 100 historical cars from all decades are on display in this popular event. Event features music, food, vendor booths and a craft fair. For more information, visit www.NavarreCarShow.com or call 850-501-2244.
Bluegrass in the Woods, 7-9 p.m. Oct. 9, Sunburst RV Resort, 2375 Horn Road, Milton
This free event will feature bluegrass music, s'mores around the fire pit and plenty of toe tapping. Bring lawn chairs and enjoy the peaceful setting. RV sites, cabins, and tent sites can be rented to make a weekend of it. For more information visit www.sunburstrvresort.com or call 850-675-6807.
Spirits of the Simpson House Tour, 6:30, 7:30 and 8:30 p.m. nightly, Oct. 15 and 16, Arcadia Homestead Site, 4755 Anna Simpson Rd. Milton, FL
Join the homestead for a spooky evening of history and hauntings at the restored Simpson House Museum that highlights life at Arcadia Farms during the Great Depression. The multi-sensory exhibit features a mixture of staged, historic furniture and interactive exhibits. This event requires pre-purchased tickets, limited spots available for each tour. For more information and tickets visit https://historicpensacola.org/explore-arcadia-mill/calendar-of-events/.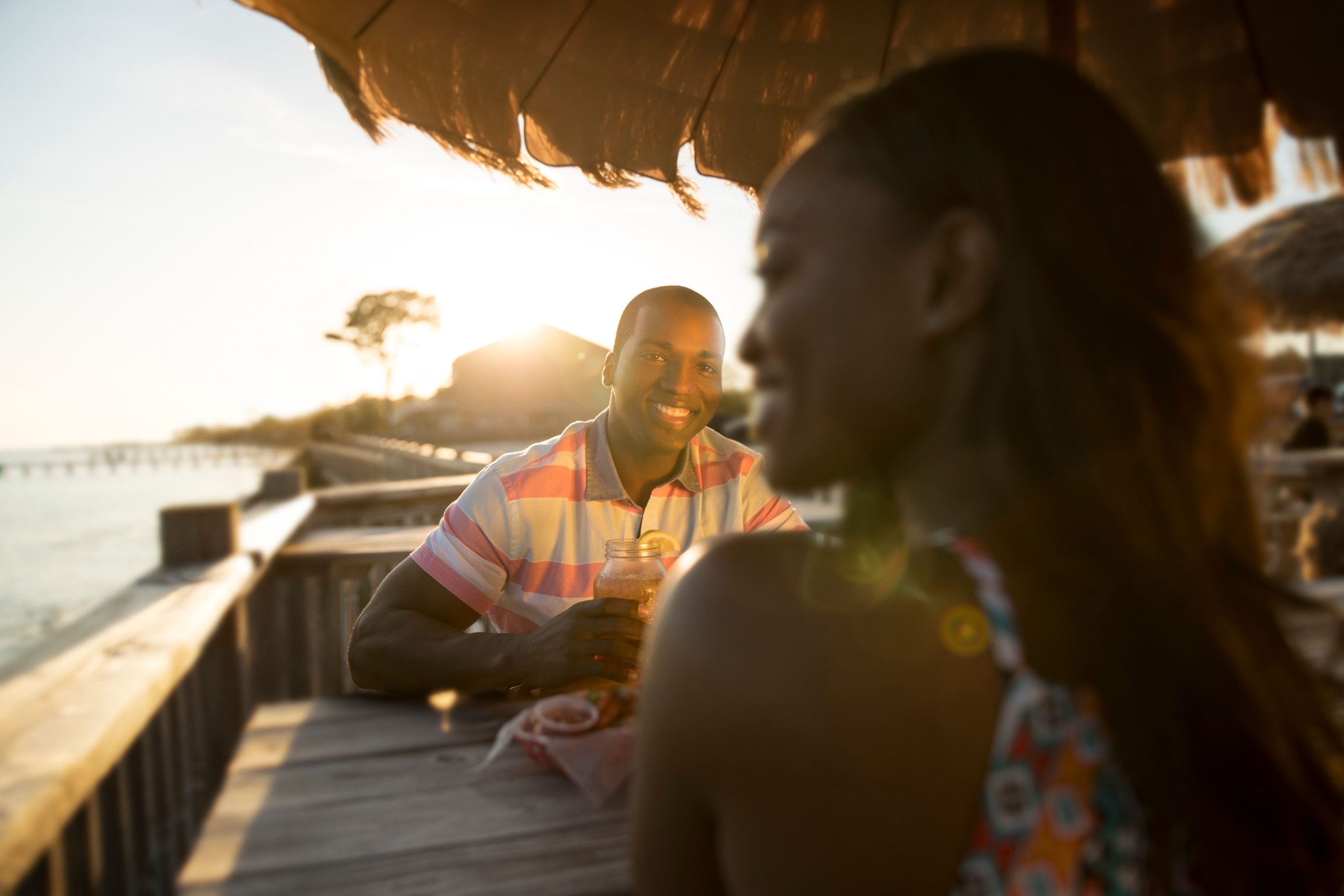 Trash Bash with the Navarre Beach Sea Turtle Conservation Center, 8-10 a.m. Oct. 30, 8649 Gulf Blvd., Navarre Beach
Halloween-themed for the month of October. Guests are encouraged to wear costumes that are upcycled and/or marine themed! Help protect sea turtles and other imperiled species through a citizen science program that allows volunteers to take an active role in the war against marine debris. Volunteers collect trash from different areas along the 4.5 miles of Navarre Beach and record data that is forwarded to state and federal agencies. Meet in the main Navarre Beach parking lot near the Sand Crab Pavilion. A limited supply of gloves, buckets and pickers are provided, or participants may bring their own supplies. For more information, visit www.navarrebeachseaturtles.org or call 850-684-3347.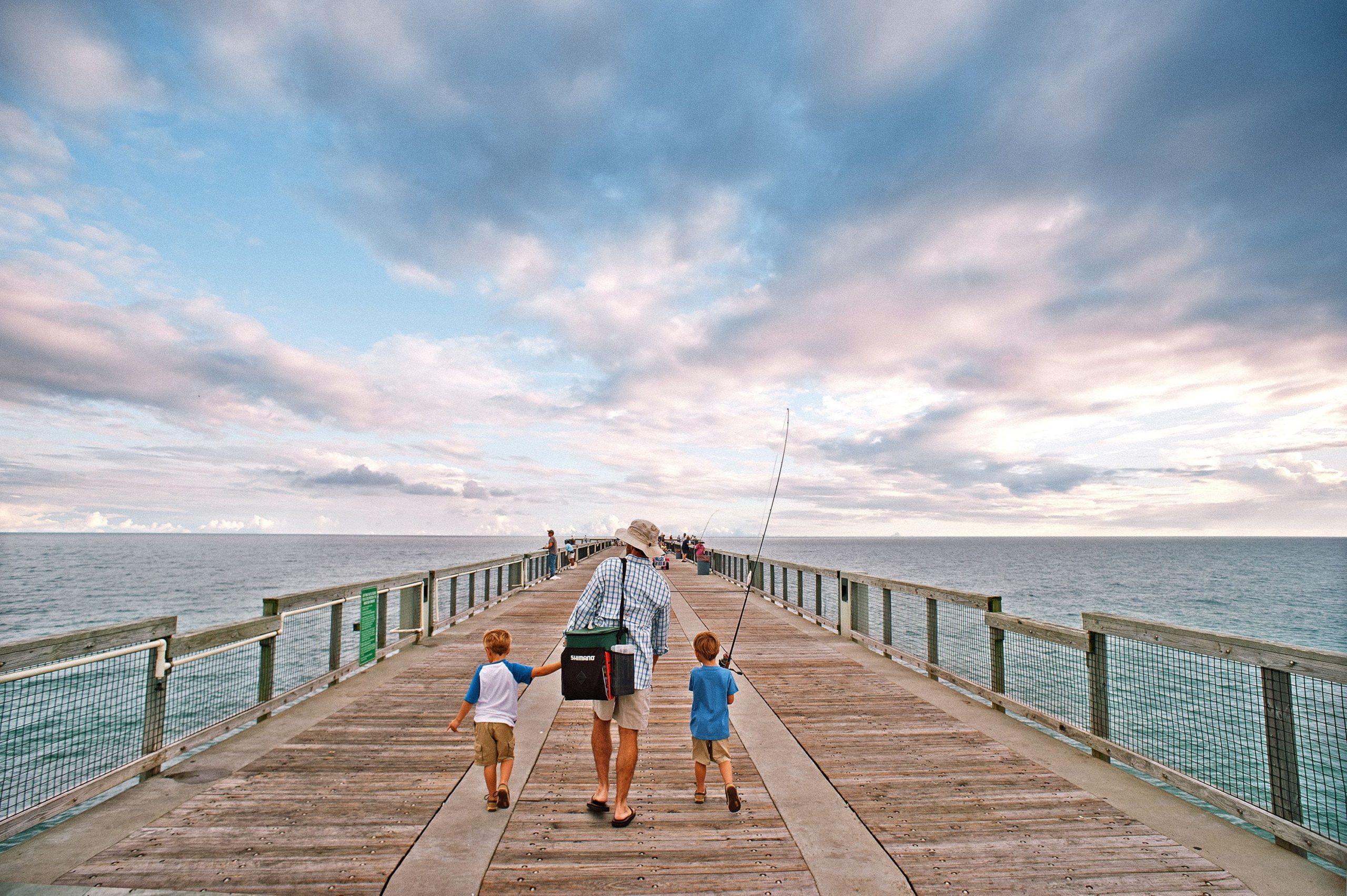 OCTOBER and NOVEMBER (all month long)
Adventures Unlimited Fall Foliage Zipline Tours, all throughout October and November, 8974 Tomahawk Landing Road, Milton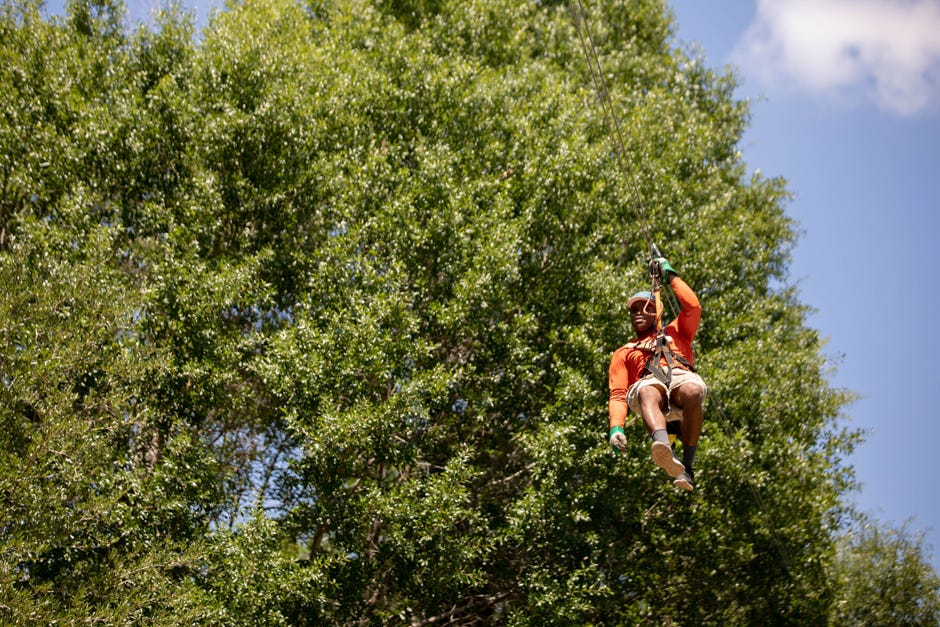 Fall is a great time to enjoy the many natural attractions at Adventures Unlimited, located just north of Milton, in the Blackwater River State Forest. Enjoy the changing colors and the rush of excitement while doing one of the Canopy Zipline Tours. Overnight accommodations at the resort's campsites or cabins are available, along with canoeing and kayaking down the majestic Coldwater Creek. Inquire about team building activities and group outings also. For more information visit www.adventuresunlimited.com or call 850-623-6197.
Holley Hill Pottery and Art Studio Kiln Openings, 10 a.m. to 4 p.m., 7507 Buckeye Drive, Navarre
Open Tuesday to Saturday on the tour, Holley Hill Pottery has been making pottery in Santa Rosa County for over 40 years that captures the lifestyle, scenery and sea life of the Gulf Coast using local clays and their own glaze formulas. For more information visit www.holleyhillpottery.com, call 850-939-2744 or email martyandbrendas@gmail.com.
Gulf Coast Kiln Walk Society, 10 a.m. to 4 p.m., 7507 Buckeye Drive, Navarre
Kilns can be toured every Saturday on the tour. Kiln Walk has the largest historical 32-foot wood-fueled "Anagama" cave-style kiln and the only reconstructed wood-fueled Southern Altered Groundhog Kiln from the 1940s in the state of Florida. Both historical kilns are available to view on the tour. For more information, visit www.holleyhillpottery.com or call 850-939-2744 or email martyandbrendas@gmail.com.
Events listed are highlights of activities in Santa Rosa County for 2021. The Tourist Development Office is not responsible for any date or time changes or cancellations.
Located between Pensacola and Destin/Fort Walton Beach, Santa Rosa County is "Florida's Most Relaxing Place" — whose communities include Navarre Beach, Gulf Breeze, and historic Milton — and an easy drive from most anywhere in the Southeast.
Santa Rosa County features Florida's most open and unspoiled beaches that have soft, pearl white sand and emerald waves, breathtaking sunsets and inland waterway adventures to savor at an unrushed pace in a laid-back atmosphere. Pensacola International Airport is just 30 miles away, with air service provided by American, Delta, United, US Airways and Southwest, while Destin-Fort Walton Beach Airport is 25 miles away and is serviced by Allegiant Airlines, American and Delta.
Accolades
FamilyVacationCritic.com ranks Navarre Beach No. 2 of "10 Best Family Beaches for 2019," and included it in their 2019 ranking of "10 Secret Florida Vacation Spots You Never Knew About." Tripadvisor includes Navarre Beach in its "25 best beaches in the US 2019" list at #12 and as one of their top Travelers' Choice locales for 2020.
MSN calls Navarre Beach a "Spring Break Destination to Escape the Crowds" 2018; USA Today cited it among "The Best Uncrowded Snorkeling Beaches in Florida." TravelLemming.com honored Navarre Beach as one of the Top 30 Emerging Destinations globally for 2020. In 2017 Navarre Beach rated No. 6 out of 365 worldwide beaches by Travel+Leisure magazine, and was also listed as one of "The South's Best Tiny Towns" by Southern Living magazine 2017. For more information, visit www.GetRelaxing.com.
This article originally appeared on Santa Rosa Press Gazette: Santa Rosa offering more than frights this fall