Santa Rosa Creeks look to the future of celebrating on their own land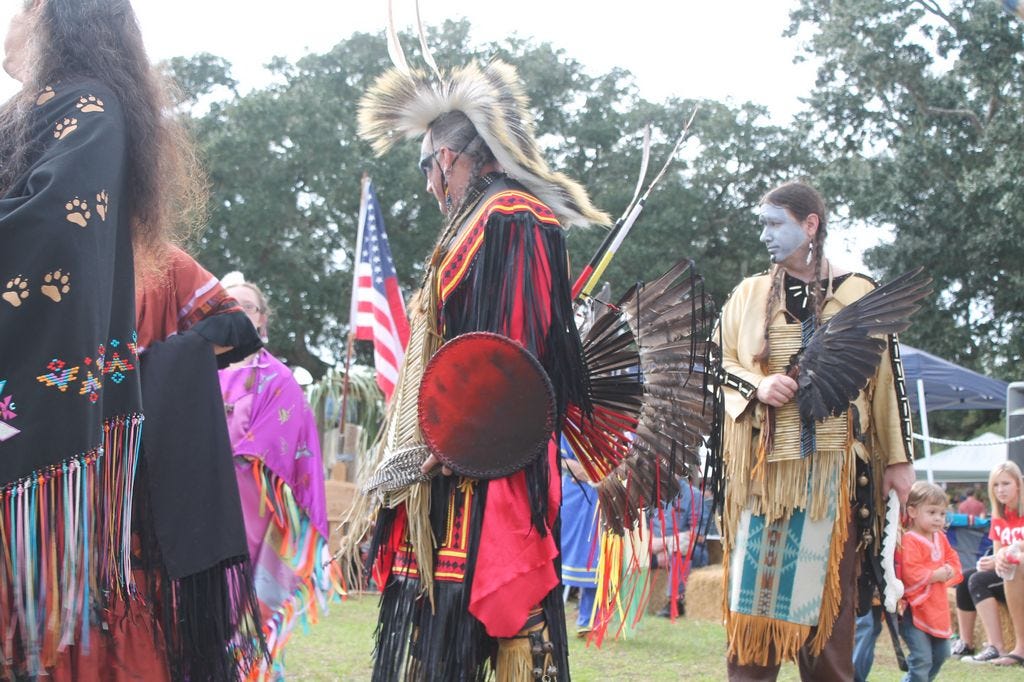 Harkening back to an ancient past, the Santa Rosa County Creek Indian tribe celebrated its 25th Annual Powwow through authentic Native American dance, food, and goods.
The Creek tribe powwow  will return again in 2016, but this was the last year they took place at Floridatown Park. Next November, look for an even bigger celebration on the Creek land.
In 2004, 27.94 acres were donated to the tribe at the intersection of Willard Norris Road and Pond Creek.  Nine years later, the tribe bought an additional 64 acres. The 2014 Impact 100 grant of $102,500 allowed the tribe to lay the literal groundwork for a future cultural center and museum, according to Chief Tom "Blue Eyes" Nichols.
However, while overlooking FloridatownPark's view of EscambiaBay, Nichols said, "It's good to know we have our own land, but I'm going to miss this place." He said in the mornings, one could spot dolphins out in the water and during the setup for this year's powwow, he spotted eagles overhead. Nichols also said UWF has traced the park land back 5,000 years through pottery shards found on the property.
This article originally appeared on Santa Rosa Press Gazette: Santa Rosa Creeks look to the future of celebrating on their own land