Santa Rosa County update 3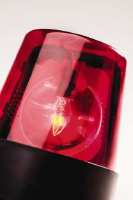 Weather Update #3
·         According to the National Weather Service in Mobile, Santa Rosa County received an estimated 17 inches of rain in the last 30 hours.
·         Do not remove road barricades on closed roads or bridges.  Even after the water has receded, public works crews must complete safety inspections.
Please call 9-1-1 for emergencies only. The Citizen Information Line is open for
your questions at (850) 983-INFO or 4636.
Rivers
Damage Assessments
Santa Rosa County Actions
·         There were 94 emergency 9-1-1 calls from 8:30 p.m. April 29 to 8:30 a.m. April 30.
·         Sand bags are being given out from the county road & bridge department located at 6075 Old Bagdad Hwy in Milton.
·         The Florida National Guard is sending four high wheeled vehicles to help assist with rescues in flooded areas.
·         The Santa Rosa County Emergency Operations Center is currently at a level 2 activation, or partial activation with essential personnel.
Office Closures
·         All county offices will be closed Wednesday, April 30. Essential employees are to report to work.
·         Courts in Santa Rosa County will be closed Wednesday, April 30.  First appearances are scheduled for 1pm today at the Santa Rosa County Jail. Judge Goodman's trial will resume at 9am on Thursday, May 1st.  Jurors should plan to report at 9am. Individuals who have hearings not included in the aforementioned may contact their attorney or the Clerk of Court for rescheduling information. 
·         Santa Rosa County Health Department will be closed Wednesday, April 30.
·         Santa Rosa Sheriff non-essential personnel are not expected to work Wednesday, April 30. Law enforcement officers are to report to duty.
·         NAS Whiting Field will resume operations May 1
·         Allied Waste / Republic Services will not be running today. All customers will be serviced one day later than scheduled. In the City of Breeze, yard waste will be collected on Saturday and we will run as scheduled Thursday and Friday.
Shelter Openings
Schools
Closed Roads & Bridges
The following major roads are open with hazards:
•                    U.S. Hwy.  90 from Chumuckla Hwy to East Milton
·         Road block at Avalon Blvd.
Road and bridge closures:
·         S.R. 281 (Avalon Boulevard) just south of U.S. Hwy.  90
·         U.S. Hwy. 98 intermittently. Closed intersections include:
•                    Ortega Street in Navarre
•                    Panhandle Trail in Navarre
•                    SR-87 in Navarre
·         The west end of East Bay Boulevard near Cedar Street in Navarre. The detour for those east of Cedar is Bergren Road.
·         Deaton Bridge on Deaton Bridge Road
·         Thousand Oaks in Pace
·         Fronterra Street
·         Broad Street, between Berry Hill Road and Madison Street in Milton.  The detour is Conecuh Street.
·         Venetian Way in the Gulf Breeze area is close at 2640 between Gondolier Blvd and Coronado Dr.
·         Da Lisa Road is closed from Woodville Road to Audiss Road
·         Richardson Street in Milton
·         Holley Club Road in Navarre
·         Sherwood Dive at Codell Street in Holley By The Sea is closed due to damage.  The detour will be around the block.
Significant road flooding is being reported in the areas of:
·         Woodbine Road and U.S. Hwy. 90
·         Avalon Blvd. north of Commerce Road and U.S. Hwy. 90
·         County-wide road flooding on smaller streets continues, and in some areas will take some time to recede. Standing water creates a serious road hazard including road damage that may not be visible. Additionally, the wake from passing cars can cause the homes on the street greater flooding. Please use care/find alternative routes to flooded road ways. 
·         Multiple stranded vehicles have been reported on these road ways with no injuries.  Please avoid these areas and/or stay off the roads if possible. According to the National Weather Service, more deaths occur due to flooding each year than from any other thunderstorm or hurricane related hazard. Many of these casualties are a result of careless or unsuspecting motorists who attempt to navigate flooded roads. When coming to a flooded roadway to "Turn around… don't drown!"
Storm Injuries/Rescues
·         One person was transported and released from Gulf Breeze Hospital after getting caught in the water from the flooding.
·         Six campers stranded at the KOA Campgrounds, 8700 Gulf Pines Drive in Milton. They are being transported to the Milton Community Center Shelter.
·         Residents on Ranchette Square, Larker Woods, Green Brier and Gueseman in south Santa Rosa were rescued via Zodiacs by Midway Fire District.
Damage
·         Numerous houses reporting flooding county-wide, no estimates are available at this time
·         House fire in the 3900 block of Wiley Penton in Pace 
·         House fire on 7200 Bayshore Drive in Waterview Estates
Septic Tanks
General Safety Information
This article originally appeared on Santa Rosa Press Gazette: Santa Rosa County update 3