Santa Rosa Art Association holds demo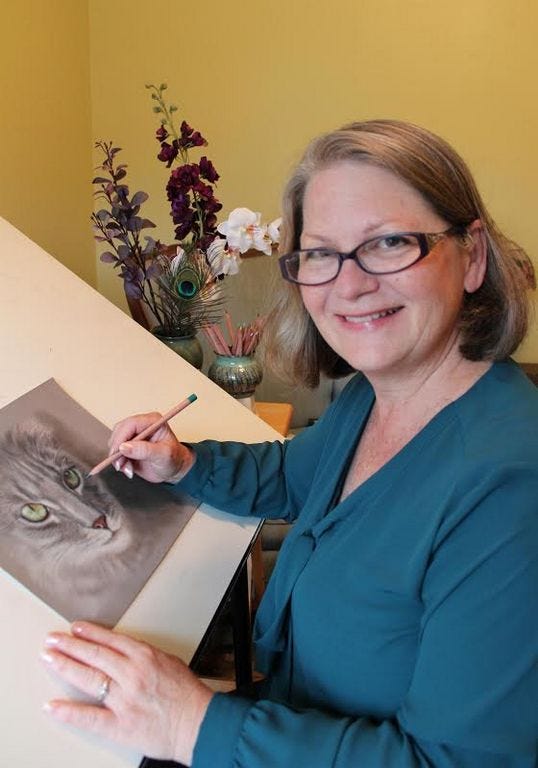 The Santa Rosa Art Association meets Saturday, March 26 at 9 a.m. at the Pensacola State College, Building 4900. Our guest artist Heather Mitchell  will be doing a demo and workshop featuring  "Cheerio" the Amazon parrot in colored pencils. 
Heather Mitchell is a visual artist working primarily in colored pencil and scratchboard. Sensitivity and detailed realism are the hallmarks of Heather's drawings, which are often mistaken for paintings or photographs. The inspiration for her work is derived from wildlife along the coasts and waters where she has spent most of her life.
Originally from Hawaii and presently living in Florida, Heather has exhibited artwork along the GulfCoast, and in QuaysideArtGallery in historic downtown Pensacola.
Heather has won numerous awards, most recently Best of Show at the Ballyhoo Festival in GulfShores. Heather Mitchell's artwork has been published in Strokes of Genius (Northlight Books), To the Point (Colored Pencil Society of America) and Colored Pencil Magazine.
She teaches classes and workshops in both colored pencil and scratchboard, and accepts private commissions. For more information on workshops or commissions, please visit www.HeatherMitchellDraws.com
This article originally appeared on Santa Rosa Press Gazette: Santa Rosa Art Association holds demo