Sacred Heart to Offer Free Children's Health Fair on Friday, Aug. 8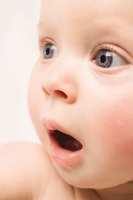 A free Children's Health Fair will be held Friday, Aug. 8, from 9 a.m. to 3 p.m. at the Sacred Heart Hospital Conference Center, 5151 N. 9th Ave. in Pensacola. The health fair is sponsored by The Children's Hospital at Sacred Heart.
Free health screenings will be offered, including asthma checks, lung-function testing and developmental screenings for newborns and children up to age 5, and more. Pediatric health information also will be distributed.
The event also includes face-painting, refreshments and giveaways. For more information, please contact Don Tinker, RN, at 850-416-4325.
This article originally appeared on Santa Rosa Press Gazette: Sacred Heart to Offer Free Children's Health Fair on Friday, Aug. 8