Reception and book signing for Author Ken Johnson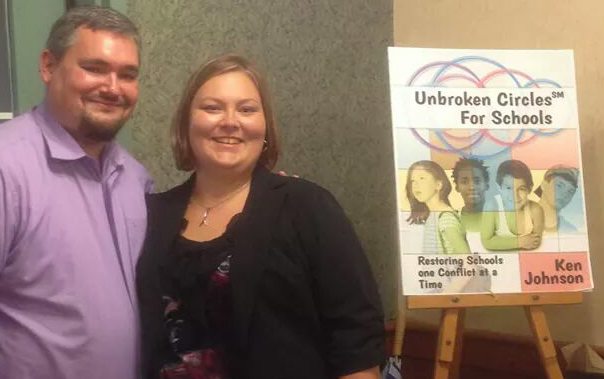 A reception was held Saturday in honor of Ken Johnson and his new book ""Unbroken Circles for Schools"."   This newly released book offers new options for handling issues of student misconduct with proven Conflict Resolution and Restorative Justice Techniques. Even before it was officially published, ""Unbroken Circles for Schools"" was creating a buzz. Violence in schools is an issue and the school systems struggle to deal with it. The multifaceted aspects of this issue have caused a multi-billion dollar drain on society. In response to this issue, Ken Johnson has published many articles addressing this matter. Professionals and academics in multiple fields and disciplines encouraged Johnson to make his Unbroken Circles SM program available in a book form.
Ken Johnson is Certified County Court Mediator through the Florida Supreme Court. He also has special training in Restorative Justice through the College of Professional Studies at the University of West Florida.  In 2005, Johnson was commissioned by the Governor of Kentucky, as a colonel for his good works. Just this year alone, Johnson has been nominated for the Grinnell Prize as well as two media and social justice awards from the Society for Personality and Social Psychology.
As Johnson told the audience in attendance, America is arresting students at a rate of over 2 million per children per year. Florida leads the nation with over 58 thousand juvenile arrests per year. Students are also being suspended and expelled at a phenomenal rate causing 7 thousand juveniles to drop out of school each day. This is costing taxpayers $209 thousand per student. Johnson points out that most of these arrests, expulsions and suspensions take place just prior to standardized testing. "If you paint spots on a lion cub it doesn't make it a leopard" a response Johnson made to the old adage "a leopard can't change its spots." 
This article originally appeared on Santa Rosa Press Gazette: Reception and book signing for Author Ken Johnson