Pyrates learn boating safety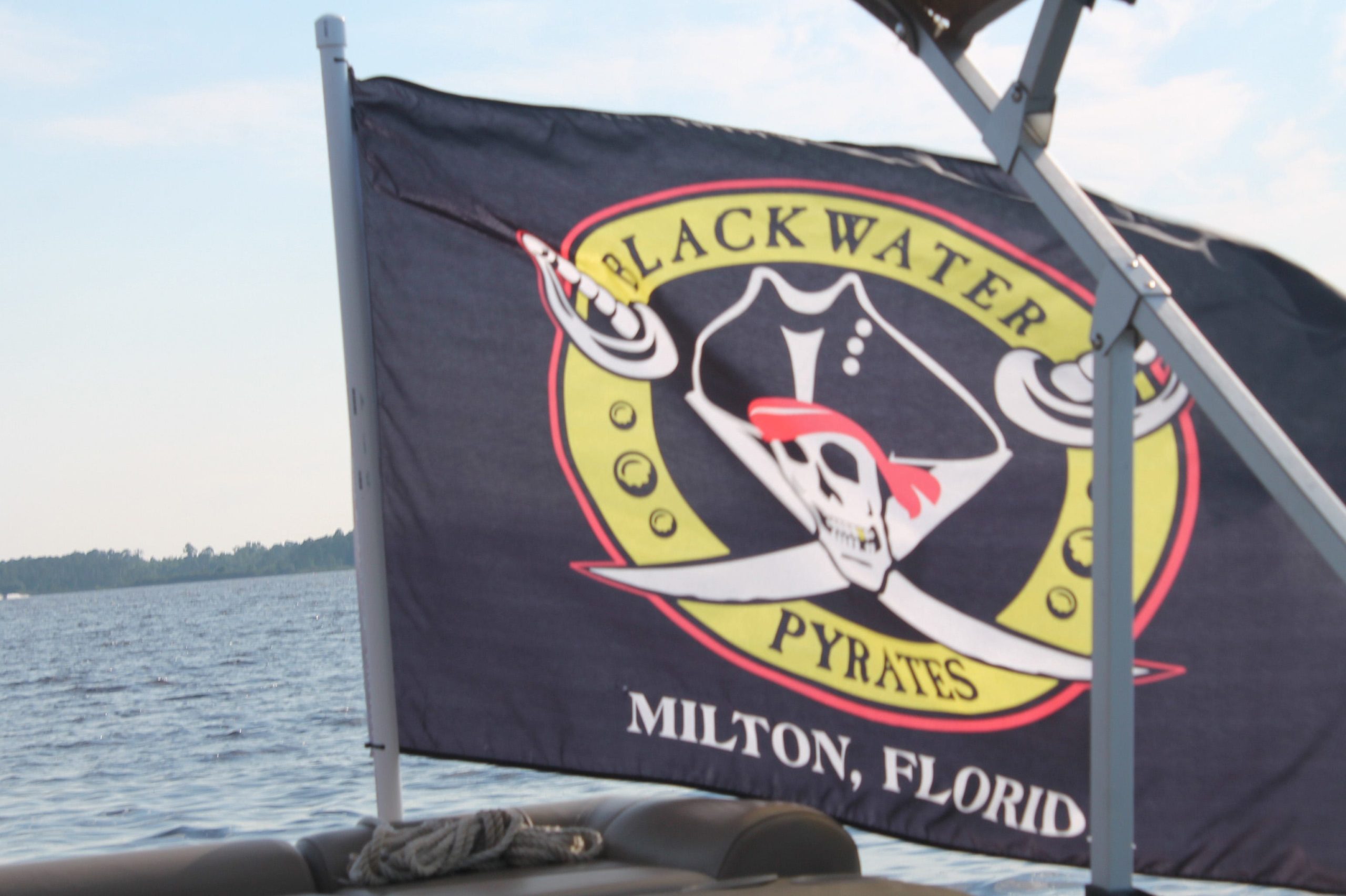 MILTON — The Blackwater Pyrates were treated to a U.S. Coast Guard Auxiliary Boater Safety class Sept. 10 and 11. The instructors presented the official class to 21 Blackwater Pyrates. The Florida Fish and Wildlife Conservation Commission (FWC) requires anyone born on or after Jan. 1, 1988 to successfully complete an approved boater safety course in order to legally operate a vessel powered by a motor of 10 horsepower or greater.
Of the 21 who attended the course, two could not make the second half due to illness. However, the 19 who attended both days passed:
Joe "China Boy" Aderholdt
Joyce "China Girl" Aderhoaldt
Jody "Big Al" Conrad
Brian "Musket" Mushet — cored 100 percent
JoAnne "Mojo" Mushet
Sally "Mustang" Weaver
Elizabeth "Lonestar" Weatherwax
Barbara "Prickly Pear" Cook
Bill "Popeye" Cook
Roger "Barnacle Bailey" Bailey
Vickie "Vixen" Bennet
John "Two Noodle" Haberle
Larry "Lucky" McKee
Vicky "Sass Sea" McKee
Charolette "Bayou Babe" Money Smith
Will "Leatherneck" Wilson
Chris "Suffolk Scalawag" Christopher
Randy "Mad Professor" Reid
Susan "Boats" Furth
Visit the Blackwater Pyrates Facebook page at https://www.facebook.com/blackwater.pyrates. for announcements on future classes. The organization's core three-fold mission is boater safety, river cleanup, and maritime Blackwater River history perseveration.
This article originally appeared on Santa Rosa Press Gazette: Pyrates learn boating safety