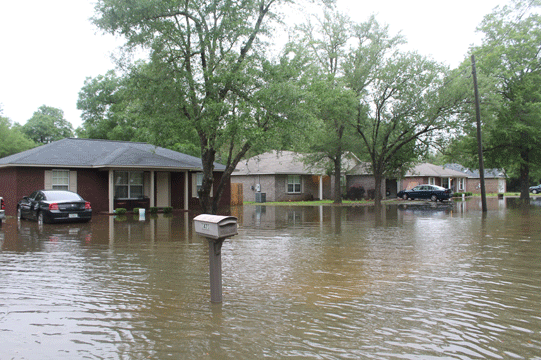 Property appraiser: SRC storm damage $8.1 mil so far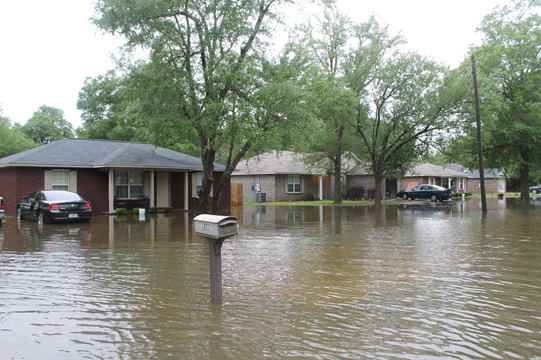 Property Appraiser Greg Brown and staff have been conducting damage assessments for the county for those properties affected by the recent rain and subsequent flooding in Santa Rosa County.  Brown has an informal agreement with the county to conduct the damage assessments. Through yesterday, May 5, Brown and his team have inspected nearly 500 homes that have been affected with an estimated $8.1 million in damage. According to Brown, these estimates do not include cars or personal belongings. The team's preliminary damage estimates indicate Santa Rosa County has met the state and federal guidelines for individual assistance for residents and businesses pending a federal disaster declaration.
Brown said. "I volunteered this office to assist the county in making damage assessments because it only makes sense to me to partner with other county offices to help the citizens of Santa Rosa County at times like these.  We make valuations each year on every property in the county, so we should be able to assist when a disaster strikes our county in determining the amount of damage that has occurred." He also said, "While this office conducts the damage assessment, it allows other county personnel to concentrate in their areas of expertise and assist citizens in those areas of critical need.  I, and every field appraiser in this office are conducting damage assessments to determine the level of damage this county experienced recently." Brown said those who have not reported damage need to do so.  "This event is different than a tropical event because, as an example, in Hurricane Ivan we could drive down a road and see the damage and knew where to concentrate our efforts.  Unless there is carpet or sheetrock in front of a house we might not be able to tell if a house had water inside.  So help us help you by letting us know if you had damage," said Brown.
The county is collecting reports and pictures at www.santarosa.fl.gov and will forward the information on to the property appraiser's office for their review. The county also has flood updates at www.santarosa.fl.gov/news. The Santa Rosa Press Gazette is still sharing storm photos as well from readers. Use #miltonfl, #santarosacounty, #srcrain, or #socialsantarosa to make sure the Press Gazette's Social Santa Rosa section finds them.
This article originally appeared on Santa Rosa Press Gazette: Property appraiser: SRC storm damage $8.1 mil so far