Project Airwolf promising for SRC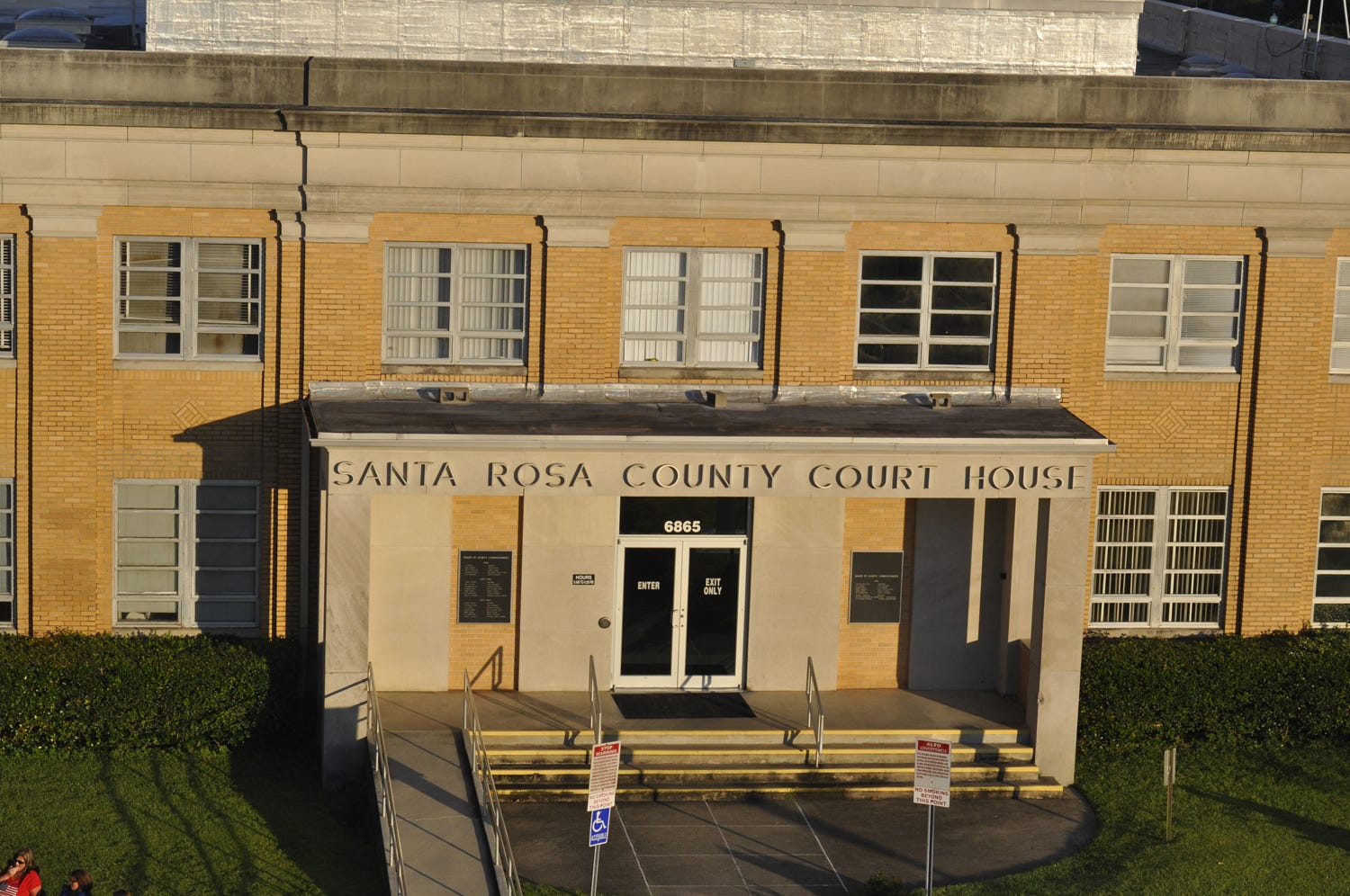 Thursday, the Santa Rosa County (SRC) Board of County Commissioners (BOCC) passed a resolution designating a company codenamed Project Airwolf as a Qualified Target Industry Business. This means the company qualifies for the state's tax refund program for companies creating high wage jobs in industries the state values. According to Shannon Ogletree, director of SRC's Economic Development Office, Project Airwolf is looking at hiring 25 individuals paying 150 percent above county average wage. The incentive, he said, is $4,000 per job, so $100,000 for 25 jobs. If the company decides to move in to Santa Rosa County, the county's 20 percent of the incentive is $20,000, which Commissioner Don Salter said would come from the Economic Development Fund. Ogletree said the money will be paid out over a five year period as the company creates jobs, not paid on a promise of creating them. He also said if the company creates more than the promised jobs there is no additional incentive, but if it doesn't meet the minimum the company will be kicked out of the program.
According to Ogletree, the company has not made a decision yet to set up shop in the county. Until then, the company's name will not be released since, Ogletree said, another county or state could make them a better offer. Right now, the only aspect known of the company is Project Airwolf is a helicopter MRO (maintenance, repair, and overhaul) business, according to Ogletree.
Two main draws attracted this company to SRC according to Ogletree. During Monday's BOCC meeting, Ogletree said Project Airwolf is looking to move into an existing, privately owned building in East Milton's industrial park. He said, "If it wasn't for this existing building, this facility, I highly doubt this company would have relocated here."  After Thursday's meeting, Ogletree said he would be interested in a speculative building program. He said 80 percent of the leads coming to his office relate to buildings already available for use. He suggested the county could invest in putting up future use buildings and move into them for a temporary function until a company buys them. The risk he said is the possibility of investing in construction of a building with the possibility of sitting empty for five to ten years. Available buildings, according to Ogletree, are attractive to companies even if they decide against occupation.
Another bonus of having ready-to-use buildings is they attract companies to SRC. Ogletree said a European company in aircraft manufacturing came to SRC to look at a building. He said they didn't like it, but did like the area enough to consider four parcels in the region, two of which are in the county.
The other draw for Project Airwolf, according to Ogletree, is the amount of retired military in the area. He said, "We have the highest concentration of military personnel for Congressional District 1. For Jeff Miller's district we have over 30,000 retired military personnel. We're looking at the skills they're coming out with." These are skills he said his office can present to companies looking to see what kind of labor is available in the county. With two fixed base operators (FBO) at Peter Prince Airport, AMS Aviation and Trident Aircraft, and Lifeguard Ambulance Service's recent acquiring of a new EMS helicopter, SRC is growing as an aviation hub.
This article originally appeared on Santa Rosa Press Gazette: Project Airwolf promising for SRC