Press Gazette begins home delivery this week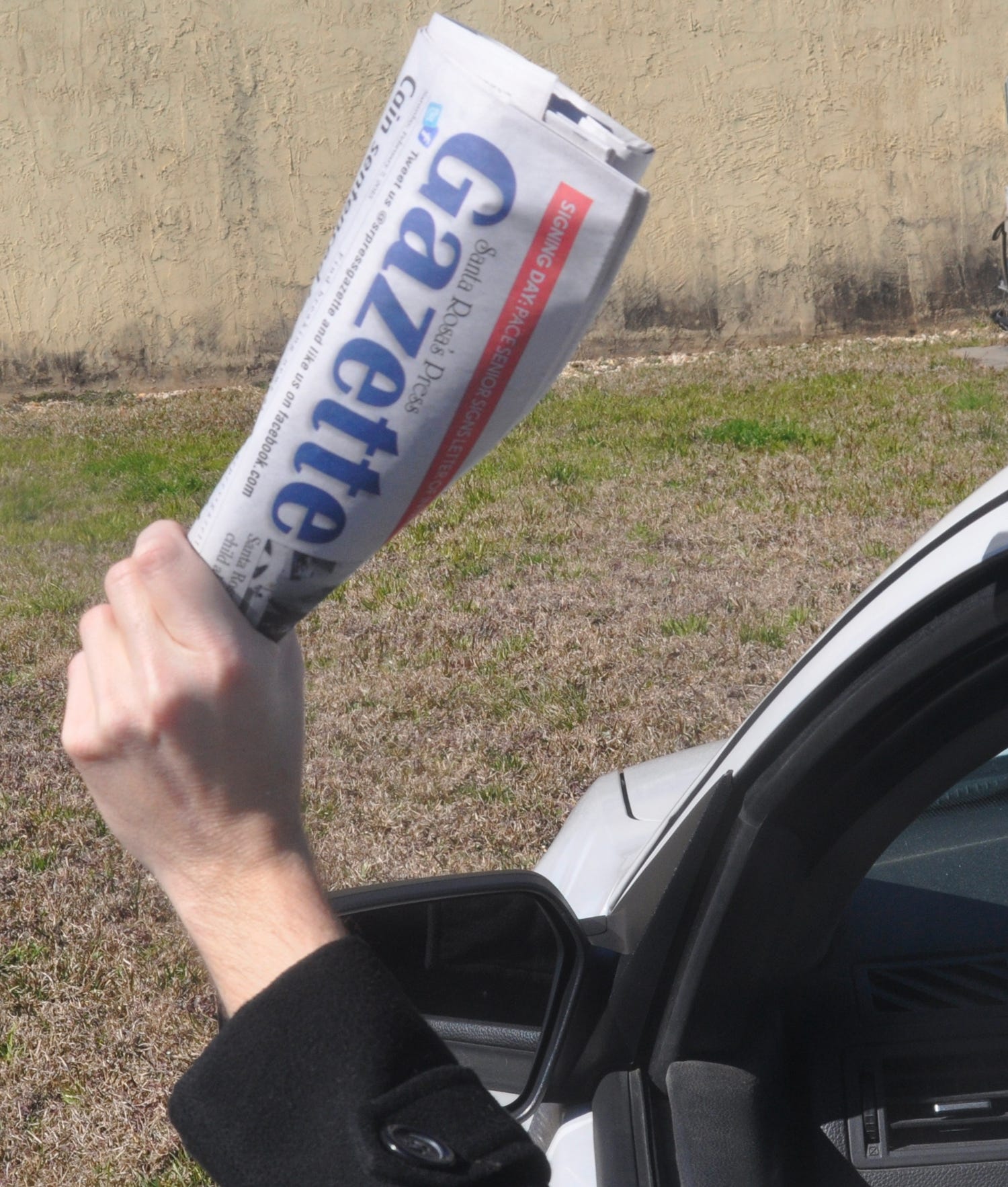 You may want to start training that Golden Retriever to fetch your morning paper: the Press Gazette is going home delivery!
           Printed editions of the Santa Rosa Press Gazette will soon be delivered straight to your yard. Subscribers will no longer need to look to their mailbox for receipt of their paper.
Jim Fletcher, publisher of Press Gazette, said the change in delivery has been in the works for some time.
"We've been around for more than a century," said Fletcher, "and this is something we've been working off and on for more than 10 years. We're excited to be able to offer this additional service at no additional cost."
While details are still being finalized, at press time it appeared the first home delivered issue would be Wednesday, February 25, but Fletcher says it could take until February 28 for the change to take place.
Home delivery will allow subscribers to have their newspapers earlier in the morning, Fletcher said. All newspaper carriers are tasked to have their newspapers delivered to subscriber addresses by 7:30 a.m.
For a very limited time, the paper is offering a special $20/year introductory rate for new subscribers living in Santa Rosa County. A coupon ad is inside this paper!
This article originally appeared on Santa Rosa Press Gazette: Press Gazette begins home delivery this week