Pint-sized showstoppers to put on The Best Christmas Pageant Ever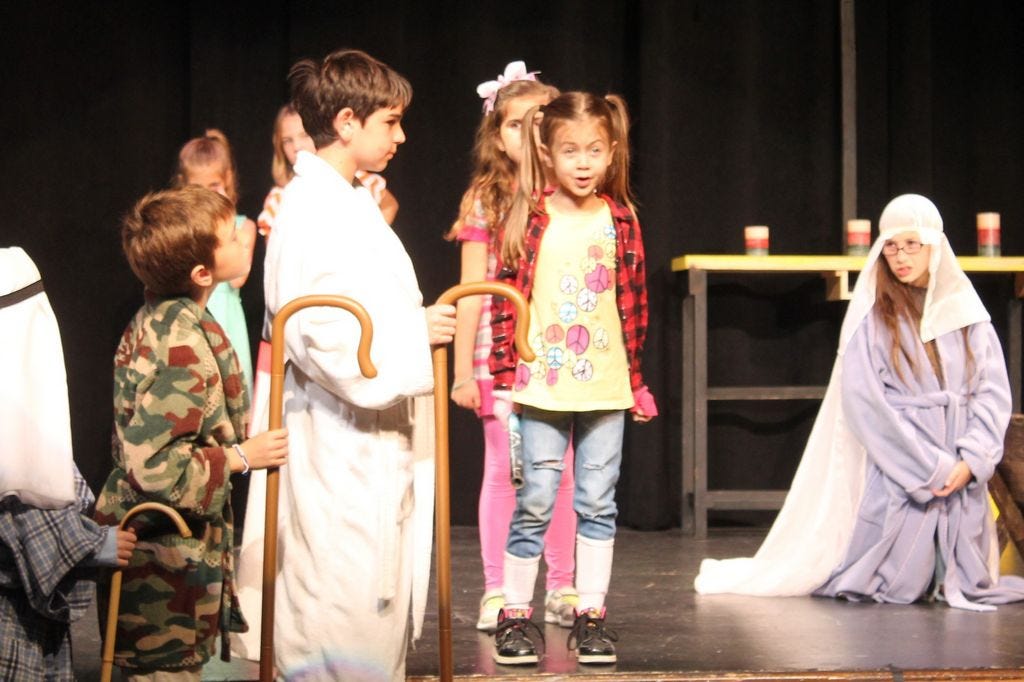 Like Beth Bradley, played by Ella Waggoner, said, "It was about Jesus, but that was only part of it." Such is the story of "The Best Christmas Pageant Ever," adapted for the stage from Barbara Robinson's book and brought to the ImogeneTheatre this weekend by Panhandle Community Theater Director Patty Barry.
Under Barry's direction, eight adults and about 18 boys and girls tell the tale of the misfit Herdman children's involvement in a church's Christmas pageant when one of the boys hears Sunday school has as many snacks as he can eat. By the end of the eventful production, the roughneck Herdmans, the pious other children, and the doubting adults all learn a deeper Christmas message.
While Waggoner more than ably plays the main character and narrator, Beth Bradley, the Herdman children naturally steal the show with irreverent outbursts and incredulous conniptions. Audiences in particular will surely love the delightfully expressive Minnie Love playing young Gladys Herdman/The Angel of the Lord and expertly temperamental Grace Cavnar playing Imogene Herdman/Virgin Mary along with the other four Herdman rag-a-muffins. The adorable baby angels will certainly draw plenty of "awww" from those in attendance, too.
Barry described directing so many children as "insanity." She said, "It was a challenge sometimes, but also a joy." Barry said she's directed "The Best Christmas Pageant Ever" before but said for the most part this was the first time for the cast.
                            Want to go? 
What: The Best Christmas Pageant Ever 
When: December 3 to 5 at 7:30 p.m., December 6 at 2:30 p.m. 
Where: ImogeneTheatre 
Cost: $15 for adults, $10 for children, for tickets call 221-7599 or order online at panhandlecommunitytheatre.com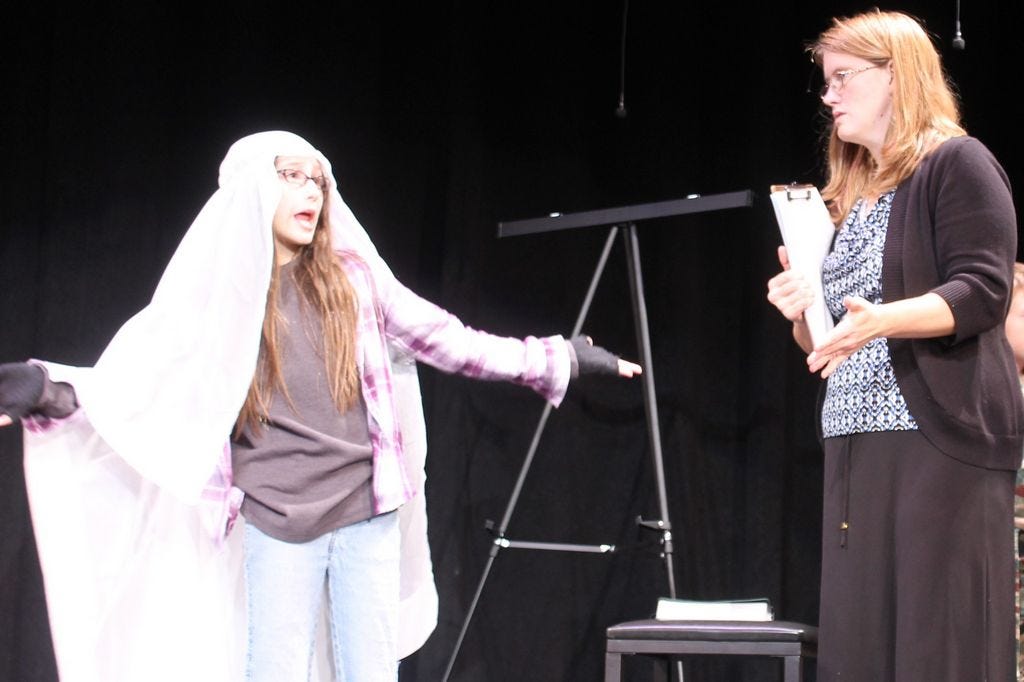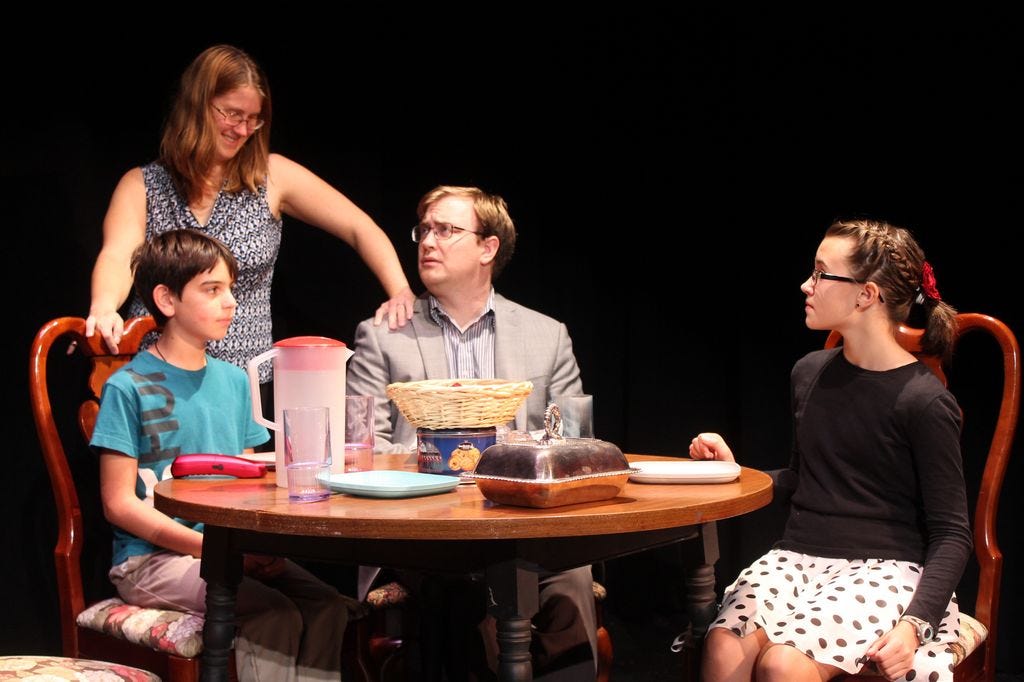 This article originally appeared on Santa Rosa Press Gazette: Pint-sized showstoppers to put on The Best Christmas Pageant Ever