Performing arts organization to hold three-day workshop in Milton this week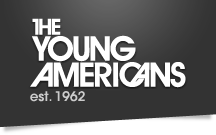 Forty-five members of the Young Americans, a non-profit performing arts company, will be in Milton this week to offer a three-day workshop with a community performance promoting the fine arts programs to local students.
"(The Young Americans) travel across the country and promote the fine arts," said Heidi Graves, the director of the Milton City Singers. "The Santa Rosa County Schools invited the Young American to Milton back in 2012."
During their previous visit, the group worked with area students − in the fourth through 12th grade levels − in singing, dance and acting, she said. The three-day workshop will conclude with two community performance at Milton High School auditorium on Saturday.
"Because of the success of the performance, the school board decided to allow the Young American to return this year to work with our students again," she said.
Registration for the workshop is $59, which includes the workshop fee for three days a t-shirt and the costume for the show. The workshops take place at the Milton Community Center, beginning at 8 a.m. ending at 6 p.m. Registration begins at  8 a.m. on Thursday at the community center.
Alicia Coon, the Santa Rosa County Choral Music Coordinator, said the registration fees will help the Young Americans with travel expenses. She also said the organization would also donate a portion of the funds back in the school district.
Tickets will be sold for both community performance at MHS at both 2:30 p.m. and 6 p.m. Tickets are $10 for adults and $8 for students. For more information on the Young American's visit, contact Alicia Coon at  Coon@mail.santarosa.k12.fl.us or call 698-9088.
This article originally appeared on Santa Rosa Press Gazette: Performing arts organization to hold three-day workshop in Milton this week