Pensacon 2015 arrives this weekend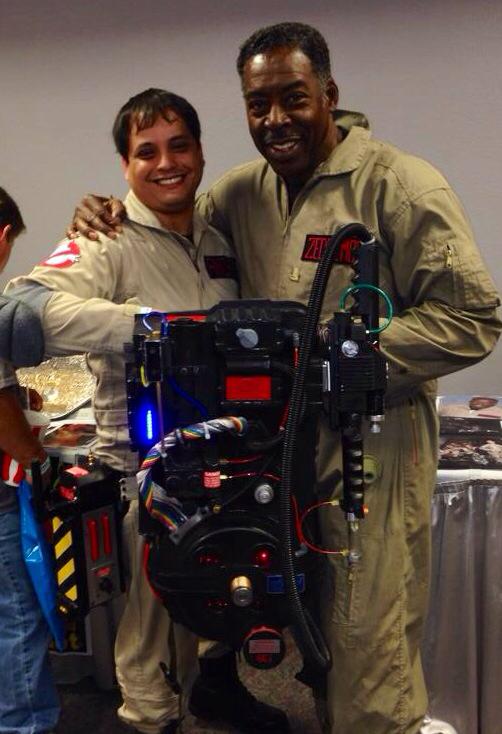 Founded in 2013, the Pensacola comic book convention known as Pensacon returns this weekend from February 27 to March 1 at the Crowne Plaza Grand Hotel and Pensacola Bay Convention Center. Fans of science fiction, horror, and fantasy will have the chance to meet movie celebrities and comic book authors and artists, show-off costumes, and talk gaming, anime, and more for the three-day event.
While there is not enough room to mention the myriad guests coming to Pensacon, some of the notable include Garrett Wang, who played Michio Tanaka of Star Trek: Voyager; Georgina Leonidas, who played Katie Bell in Harry Potter and the Half-Blood Prince and Harry Potter and the Deathly Hallows; Trina Nishimura, who voiced Mikasa Ackerman in Attack on Titan; Colin Baker, who played the sixth incarnation of The Doctor from Doctor Who; Finn Jones, who played Ser Loras Tyrell in HBO's Game of Thrones; Julian Glover, whose resume includes The Empire Strikes Back, Indiana Jones and the Last Crusade, Harry Potter and the Chamber of Secrets, and Game of Thrones; Marina Sirtis, famous for her role as Star Trek: The Next Generation's Deanna Troi; and Trace Beaulieu and Frank Conniff. Beaulieu played in Mystery Science Theater 3000 as Dr. Clayton Forrester and voiced Crow, while Conniff played TV's Frank, Dr. Forrester's loveable minion. This is by no means a complete list. See the many more guests lined up at www.pensacon.com under 2015 Guests.
In addition to guests, several events are lined up for the convention. Magic the Gathering, and other card and tabletop gaming fans will be able to play at the Crowne Plaza Hotel Friday at 1 p.m. Cosplayers may be drawn to Fake Weapon and Prop Making at 1:15 and Project Cosplay at 3:45 on Friday. While the prop making panel is a discussion panel, Project Cosplay is a contest with participants creating costumes from duct tape, fabric remnants and whatever else they're given. Other events include sci-fi speed dating; Doctor Who, Harry Potter, Star Wars parties; an improvisational comedy show; and various spotlight panels on actors and artists.
Registration types include a three-day pass and single day passes. The three-day pass costs $70 with the sale ending Thursday. Single day passes are $30, $40, and $35 for Friday, Saturday, and Sunday respectively. To register, click on Buy Passes at www.pensacon.com, which redirects to Eventbrite.
This article originally appeared on Santa Rosa Press Gazette: Pensacon 2015 arrives this weekend