Peanut Festival takes place this weekend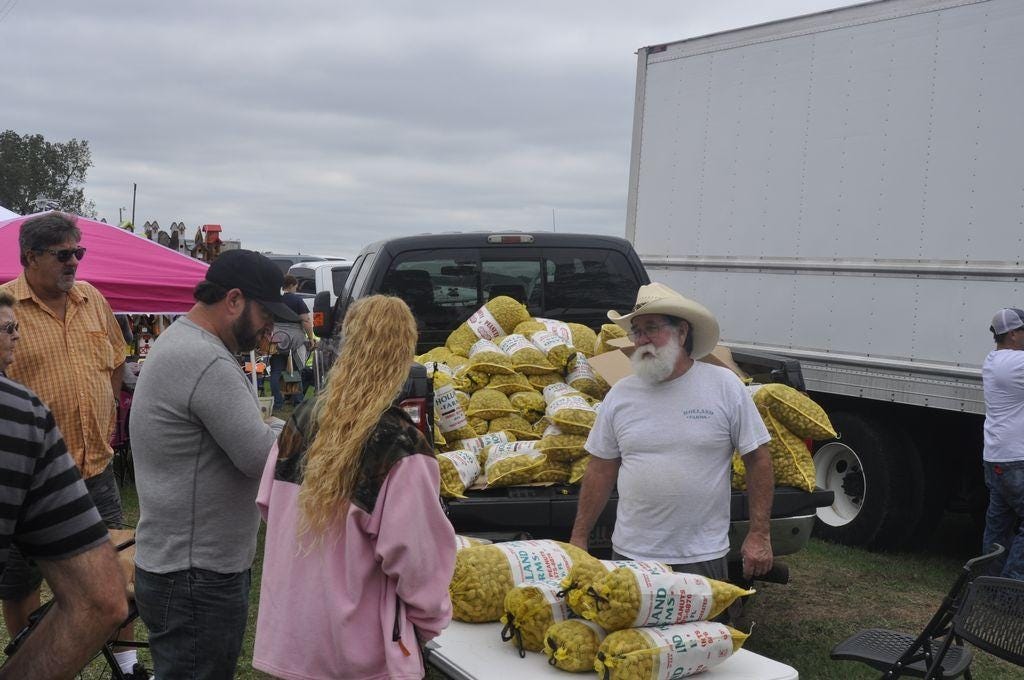 JAY — The 29th annual Jay Peanut Festival takes place this weekend from 9 a.m. to 6 p.m. at Gabbert Farm, 3604 Pine Level Church Road.
Admission, parking, contests and entertainment are free with contest winners receiving cash prizes.
Every year, Gabbert Farm holds the festival in memory of the Gabbert family's daughter, Melissa Caroline Gabbert, who died of complications of her cancer at 19.
Vendors will have peanuts green, dry, roasted, fried, candied and in baked goods. The peanuts come mainly from Holland and Lowry Farms.
Other food, art and craft items will be available as well.
For the youth there will be inflatables, a rock wall, a bungee jump, Zorb, Aqua Bubbles, pony rides, and train rides. There will be adult activities as well.
There will be live entertainment both days.
Saturday will be a mix of music, song and dance directed by Felicia Johnson of Dare to Dream. The pig chase is at 2 p.m.
Sunday there will be a church service led by the Reverend Earl Greene followed by gospel music all day led by Jim Lassiter. The Pet Dress-up Parade and Contest will be at 2 p.m. Registration for the contest is at 10 a.m. with lineup at 1:45 p.m. Judging follows the 2 p.m. parade. Prizes are $50 for first place, $25 for second, $15 for third and $10 for the honorable mention. There will be an Unusual Pet category in addition to cat and dog.
Over the weekend, the two museums will be open as well as the antique shop. There will also be a large display of fully restored antique tractors and farm equipment.
Organizers recommend bringing lawn chairs.
Call Gabbert Farm at 675-6823 or the Santa Rosa County Extension at 675-3107 or 623-3868 for more information.
This article originally appeared on Santa Rosa Press Gazette: Peanut Festival takes place this weekend