PCT presents television, musical themed variety show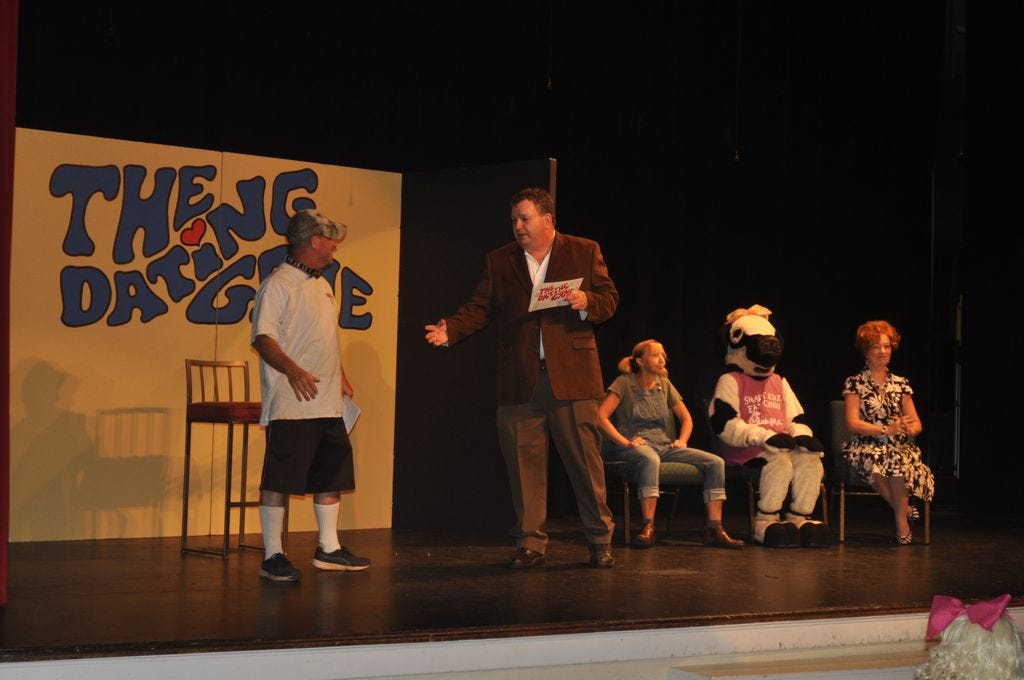 Performers with the Panhandle Community Theatre will tackle many decades old, fan favorite television series, including 'I Dream of Jeannie,' 'Friends,' 'The Dating Game' and much more,  for the 'Don't Touch That Dial' musical comedy variety show, which opens on Thursday at historic Imogene Theatre in downtown Milton.
The show's musical director Jennifer Chepan said attendees can expect "a lot of laughs and a lot of fun."
"That is what we focus on is having fun," she said.
Chepan, who is stepping into the shoes as the production's musical director for the first time, credits the talents of Director Barry Shuck for putting the variety show together.
Brenda Grassman, 20, of Milton also enjoyed working with Shuck on the production.
"Barry makes it easy, because he says to have fun with it," she said. "He is my favorite director that I have ever had before."
This is Grassman's first production with PCT, she will play multiple roles in various skits. However, like many productions with multiple roles and actors, Grassman said this is a collaborative effort.
"This play requires a lot of parts and a lot of people, so everyone is important and vital to the show for sure," Grassman said. 
With previous acting experience, Grassman said she would like to be a part of future PCT productions.
"I like to act, it's a lot of fun on the stage," she said. "The only time I do not like it is when there is drama behind the stage, which there has been none of that (here). Everyone is here to act and have a good time. I'm going to have good memories of this."
Grassman is not the youngest performer to take part in the variety show. Several younger actors will perform in such favorites as 'The Little Rascals' and 'The Andy Griffith Show.' Local business owner Deb Pruitt, who regularly performs with PCT, will play Deputy Barney Fife among other characters in the performance.
Pruitt also gave praise to Shuck for putting the production together.
"Shuck is very talented, funny guy," she said. "To do the production, write and direct it, our work (as actors) is nothing compared to his." 
WANT TO GO?

WHAT:  PCT presents 'Don't Touch That Dial'

WHEN: September 24-27, evening shows at 7:30 p.m. and the Sunday matinee at 2:30 p.m.

WHERE: The HistoricImogeneTheatre, located 6866 Caroline St. in Milton

COST: Tickets are $15, $12 for the Thursday night's (Sept. 24) low-dough show

INFO: Call 850-221-7599 for tickets, limited seating for each show 
This article originally appeared on Santa Rosa Press Gazette: PCT presents television, musical themed variety show