Panhandle Community Theatre presents "The Housekeeper"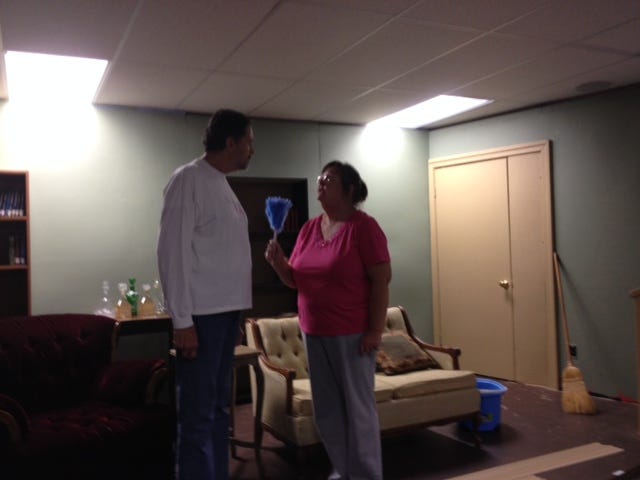 Written by James Prideaux
Directed by Bonnie Marks
Live Theatre Comedy
Newly alone, a pretentious, reclusive novelist hires a housekeeper to cook and clean for him. He finds his new employee a chatterbox and eventually decides to fire her, except she will not leave. This play is extremely funny and delivers a full quota of entertainment. It is quirky and conveys great depth to singular characters. You will laugh and laugh! A strong cast accents this delightful play. Cloris Leachman played "Annie" with its first-ever production. 
Want to go box:
November 7-9, 13 through16  Evenings 7:30 p.m., Sunday matinee 2:30 p.m. Woodbine Theatre 4646 Woodbine Road – Pace
For reservations call 221-7599 or email panhandle_community_theatre@yahoo.com Seats are limited each show
Adults $12, Children $7 Special Low-Dough Show: Thursday (November 13): Adults $9
For more information visit the website at http://theatrequest.weebly.com/show-schedule.html
This article originally appeared on Santa Rosa Press Gazette: Panhandle Community Theatre presents "The Housekeeper"