Paige Phillips gears up for next stop as soccer player
"I'm very thankful," Phillips said. "I'm blessed to be able to stay close to home and family and play soccer in college."
Phillips is coming off a senior season where she scored 16 goals. In her four years as a varsity player, she tallied 74 goals in all to go along with 21 assists. Phillips scored a career-best 24 goals in a season as a junior to help the Panthers finish as the district runner-up and reach the regional tournament.
But it was more than just individual talent that made Phillips a standout soccer player.
"I love my Milton teammates. I couldn't have been as successful as I was without them," Phillips said. "Soccer isn't a one-person sport. You need to have great support to have success."
Phillips said she was just 3 years old when she started playing soccer and has always been passionate about the sport.
When she was asked about what she thought was the best part about playing the game, it had nothing to do with scoring goals.
"That's a hard one," Phillips said. "It's about the teammates. If I didn't have them at Milton and the teammates I'm about to have at PSC, it wouldn't be the same. The bonds you make in the sport are important. It just feels right when you have a good bond and you play well."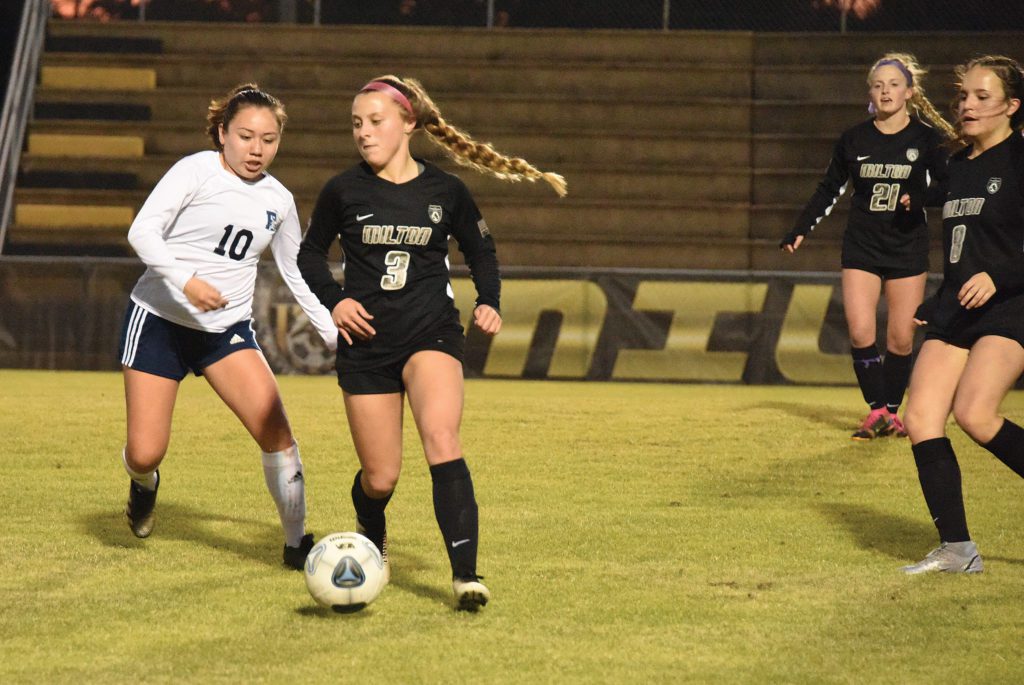 Phillips will be familiar with a handful of players on the team, including club teamamtes Maddie Motes and Sydney Roest.
"I've played with them a long time," Phillips said. "It's great coming to a team where you know some players already. I'm excited to see what we can do that first season as a team."
She went into the summer planning to stay active in the sport.
"Staying active is big. You need to have competition to get better," Phillips said.
Phillips said one thing that will be key to her success in college is seeing the field well and how to play the ball in different situations.
She's also working on adapting to the speed of the game.
"The speed of play is going to be a lot different. You have to have more of a sense of urgency in college," Phillips said.
The preseason gets underway for Pensacola State in early August and the team plays its first regular-season game in school history on Aug. 18 at the Ashton Brosnaham Complex against Hinds Community College.
Phillips is looking forward to getting started.
"I just want to have a good first year and do what I can to help us be successful," Phillips said. "I think I can continue to be a good scorer like I was in high school if I work hard at it."