Pace High School wins at 'Bring the Heat' competition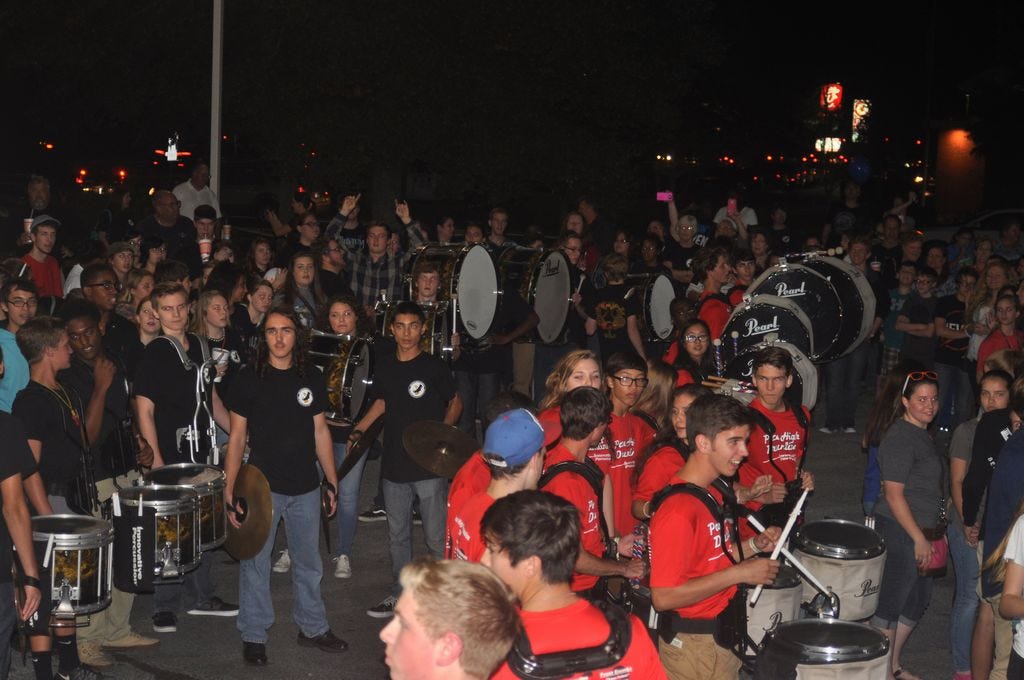 It was a successful night for Pace High School as the school's band won both the jalapeno eating contest and having the most fans present during Tuesday night's 'Bring the Heat' competition. Sponsored by Whataburger Restaurants LLC, the friendly competition had Pace compete against Milton High School's band for the second year in a row.  
 Representing PHS, Rehan Mir consumed the most jalapenos by eating 11 within the one-minute timeframe. In addition to helping the PHS team win a $1,000 donation, Mir will be able to eat a free Whataburger each week for an entire year. The school also won an additional $500 for bringing the most fans. According to an event organizer, PHS had 349 registered fans, while Milton had 192.
Regardless of who won the competition, representatives from both high school bands said the event was a nice way to end a busy part of the year for the high school bands in which both participated in band competitions and both regularly performed on the road and before their home crowd during this past their school's football season.
"This is actually perfect timing," said Anthony Denaro, the PHS Director of Bands. "Our marching season is done, the kids can kind of relax for a little bit before we move on to the next thing."  
This article originally appeared on Santa Rosa Press Gazette: Pace High School wins at 'Bring the Heat' competition