Pace Area Chamber of Commerce accepting sponsorships for 2015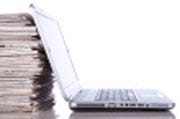 ·         The Breakfast Sponsorship is $325. Sponsorship includes placing your business information on the table and you will have 15-20 minutes for a presentation. This is a great way to introduce your product/service to a variety of businesses, non-profit organizations in the community. Attendance is between 30-50 guests per month. It is held at Oops Alley on the third Tuesday of each month at 7:30am
The dates available are:
January 20th , February 17th, March 17th, April 21st,  May 19th, June 16th , July 21st, August 18th , September 15th ,October 20th and November 17th.
·         We have a Monthly Networking Luncheon held at Grover T's and other local restaurants the 1st Wednesday of each month. Sponsorship is $200.00. Sponsorship includes placing your business information on the table and you will have 10-15 minutes for a presentation. This is a great way to introduce your product/service to a variety of businesses, non-profit organizations in the community. Attendance is between 20-30 guests. All dates in 2015 are available at this time.
·         We also have our Pace Keynotes Newsletter that comes out tin the Press Gazette the 3rd Wednesday of each month.
Our Newsletter Sponsorship is $400. You get the front cover and the two center pages to promote your business. This is an insert in the Press Gazette.
Sponsorships are booked on a first come, first serve basis. If you are interested in sponsoring the any of these events or would like additional information, please call the Chamber at 994-9633.
This article originally appeared on Santa Rosa Press Gazette: Pace Area Chamber of Commerce accepting sponsorships for 2015