One 24-hour day at a time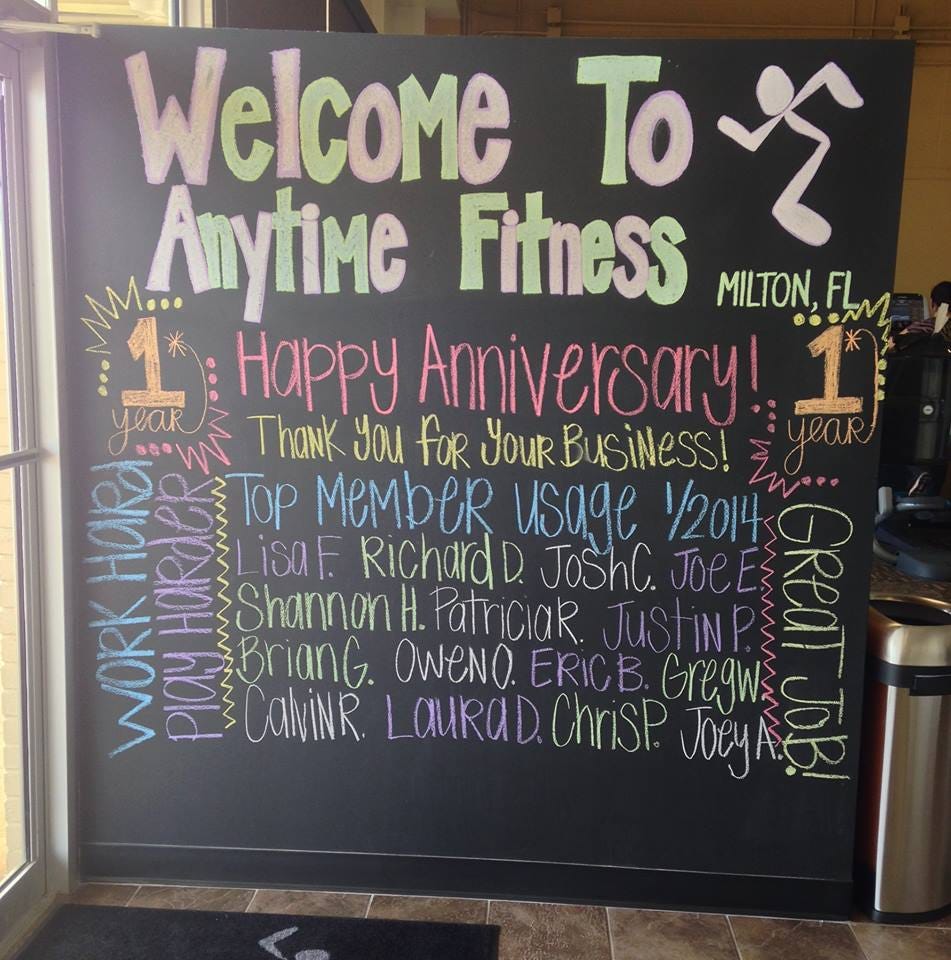 Anytime Fitness, the world's largest and fastest-growing 24-hour co-ed fitness club, is celebrating its first anniversary at 6568 Caroline St in Milton. An anniversary celebration will take place on Saturday, March 22 from 10 a.m. to 2 p.m. 
Contressa Adamson, owner of Anytime Fitness, couldn't be happier about their first year in business. "Helping our members improve their health and fitness is an honor," Adamson said. "Our gym is friendly and inviting, which makes it easy for members to stay committed to their fitness goals."
Adamson encourages residents to stop by during the club's anniversary celebration and experience what Anytime Fitness has to offer. "It may sound like a lofty goal, but Anytime Fitness' mission is to help improve the self-esteem of the world," said Adamson.  "We're trying to do our part, in our little corner of the universe, by helping people in our community overcome barriers to a healthier life.  That means making fitness as convenient and affordable as possible."
At Anytime Fitness, members can work out on their terms, any time of the day or night, every day of the year. The gyms are staffed approximately 8 hours a day, but members can access the club whenever the like – even during unstaffed hours – using a computerized key-fob system.
"We make it easy for our members to exercise whenever and however they like," said Adamson.  "The gym is clean and well-maintained, featuring the best exercise equipment available.  We have personal trainers available to help you learn how to use all of the equipment and to develop an individualized workout plan, if you like.  We also have a 'Fitness on Request' system that allows members to choose from dozens of video classes whenever it's most convenient for them."
Membership at one Anytime Fitness club gives members access to 2,400 clubs worldwide as well as access to AnytimeHealth.com, the most comprehensive online wellness support system available.
Club tours will be available during the anniversary celebration. Membership information is available by calling 623-3348 or emailing MiltonFL@AnytimeFitness.com
This article originally appeared on Santa Rosa Press Gazette: One 24-hour day at a time