Officials ponder safety of store's front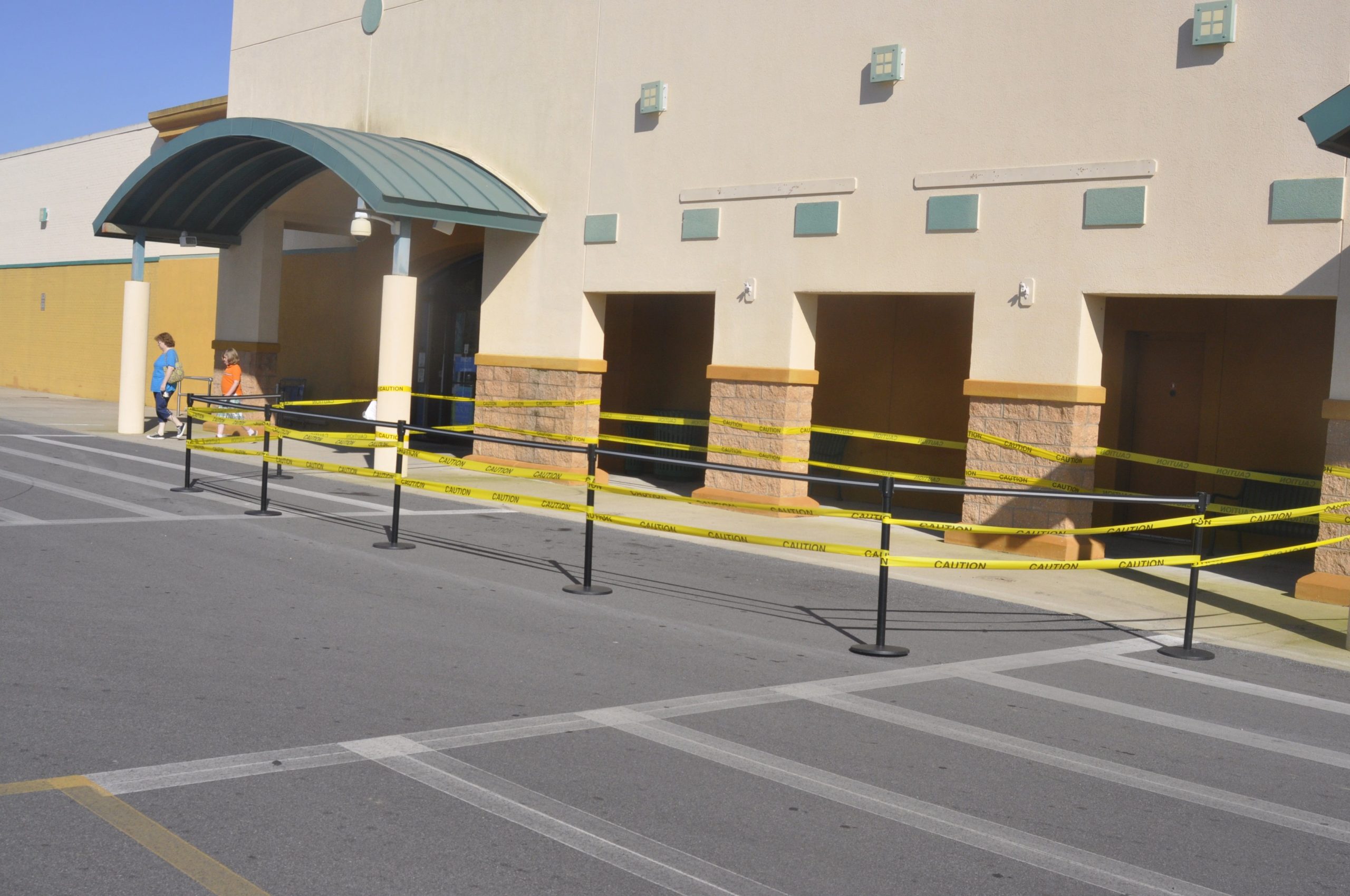 Although the front of the Beall's Department Store currently looks structurally sound from the outside, Milton and Santa Rosa County officials say it could be considered potentially hazardous. A taped off area in front of the store, between the store's two entrance and exit areas, currently serves as a safety barrier to keep the public from potential falling building material.
Bill Webster, the director of public and government affairs for Bealls Inc., said the property manager informed him work was expected to begin on the store front next week. The potentially impacted areas are not located above either entrance to the Parkmore Plaza store, he noted.
Rhonda Royals, with the Santa Rosa County inspections and compliance department, said she received an email on Monday from a licensed contractor who, while producing a report on the department store building last year, noticed possible instability in front of the store's building. The contractor said he notified the building's owner of the potential hazard and immediate action was taken to cordon-off access to the area, Royals said. The barrier was set up in order keep residents safe, should the store encounter high force winds or a substantial amount of rain fall.
After submitting the report, the contractor suggested the owner reinforce the structure to prevent any such incidents. The same contractor recently returned to the store and said he found the safety barrier replaced and no corrective actions taken.
In addition to finding a caution tape barrier replaced with an alternative one, the contractor emailed Royals to allege the wall had not been stabilized.
"It did not appear to be corrected," Royals said. "He felt this was a dangerous situation."
Upon receiving notification, Royals contacted Milton Planning Director Randy Jorgenson along with Milton Fire Chief John Reble. Jorgenson then visited the store where he met with local Beall's management and asked why the caution tape barrier had been replaced.
 According to Jorgenson, store management said an individual from the company's marketing department wanted to replace the former barrier with another nondescript one to avoid drawing unwanted attention.  Jorgenson said, "It simply wasn't adequate."
Jorgenson said the store immediately complied with the request but he has concerns over the company's attitude towards public safety. "They put the sales of their products over the safety of the public," he said. "It's unfortunate." Jorgenson said it's the job of local governments to make sure each public building complies with public safety.
At press time, Royals said she anticipates action on the building. A licensed contractor, hired by the building's owner, is expected to visit the store next week. That contractor will have to present a detailed plan to Royals before actually beginning work. 
This article originally appeared on Santa Rosa Press Gazette: Officials ponder safety of store's front