Navarre listed on FishingBooker's 12 Best Fall Fishing Destinations
NAVARRE — Navarre has been named the No. 2 fall fishing destination for 2021 in the United States by FishingBooker. This comes ahead of the Navarre Fishing Rodeo happening Oct. 2-3.
FishingBooker is an international blog with the world's largest fishing charter community for connecting anglers and fishing guides, with listings in over 1,850 destinations and 890,000 unique viewers per month.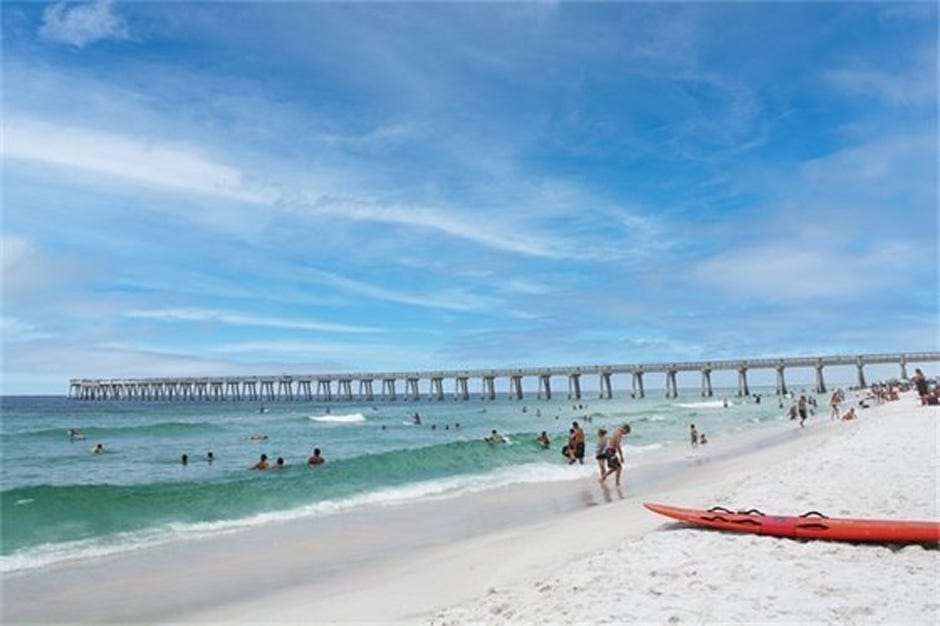 Here's what FishingBooker had to say about Navarre:
If you're feeling up for some friendly competition in a beautiful setting, Navarre Fishing Rodeo (October 2–3) could be just the thing for you.
Navarre in itself needs no introduction. Nestled on the threshold of the Gulf of Mexico, this beachside community offers a fantastic fishing diversity. There are seven different divisions you can apply for in the tournament, depending on your strong suits and preferences.
You'll find Flounder, Redfish, and Spotted Seatrout. Kayakers can join the show and fish for anything from Spanish Mackerel to Cobia, Grouper, and Triggerfish. Offshore fishermen will also get the chance to pit themselves against Mahi Mahi, Amberjack, King Mackerel, and Blackfin Tuna. If you've got kids who'd like to get a taste of competitive fishing, there's a special Windjammers Junior Division they can participate in.
If you don't feel like leaving solid ground, don't worry! Head to the longest fishing pier on the Gulf Coast, the Navarre Beach Fishing Pier – measuring 1,545 feet. From there, you can spend the day enjoying the bite or having a wonderful time with your family.
With its stunning beachfront and so many fun things to do, Navarre should definitely be on your to-visit list this fall.
See the full list of fall fishing destinations at https://fishingbooker.com/blog/best-fall-fishing-destinations-2021.
This article originally appeared on Santa Rosas Press Gazette: Navarre listed on FishingBooker's 12 Best Fall Fishing Destinations