Milton, Pensacola nurses named DAISY Award recipients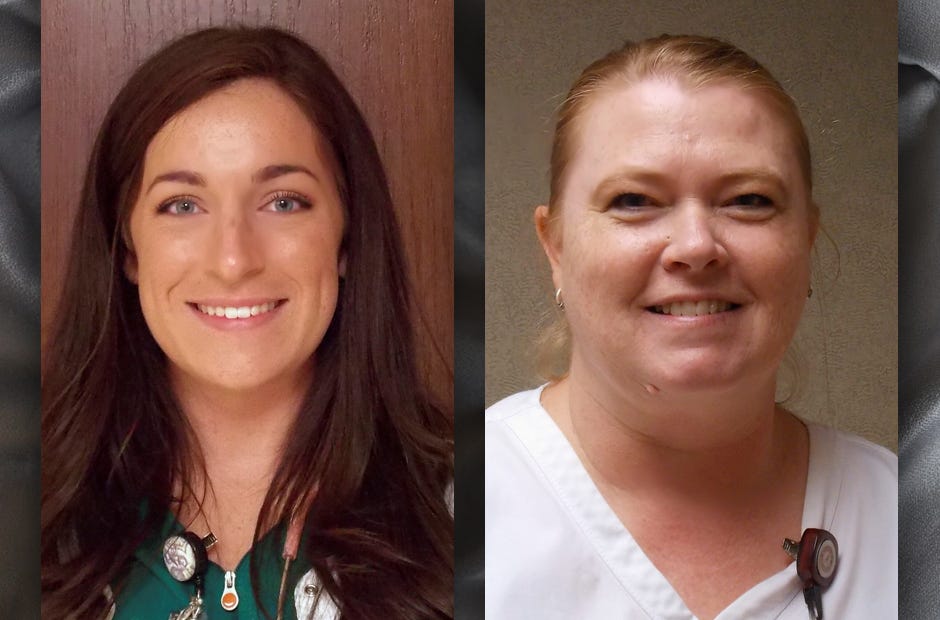 MILTON — Two West Florida Healthcare nurses were honored with The DAISY Award for Extraordinary Nurses.
Lily Adams, RN (Medical/Surgical Progressive Care Unit), of Milton, and Rebecca Ricks, RN (Surgical Unit), of Pensacola, are the hospital's latest DAISY Award recipients. Both nurses were chosen for their compassion for patients and family members as well as their positive attitudes and clinical skills, according to the selection committee.
Six times a year, a group of former nursing award winners at West Florida Healthcare selects nurses to receive the award. Patients, family members, physicians or co-workers may nominate the nurses. Honorees receive a certificate commending them for being an "Extraordinary Nurse" at a presentation given in front of their respective colleagues, physicians, patients and visitors. Honorees also receive a hand-carved sculpture called "A Healer's Touch."  
The not-for-profit DAISY Foundation is based in Glen Ellen, Calif., and was established by family members in memory of J. Patrick Barnes, who died at age 33 in late 1999 from complications of Idiopathic Thrombocytopenic Purpura, a little known but not uncommon auto-immune disease. 
This article originally appeared on Santa Rosa Press Gazette: Milton, Pensacola nurses named DAISY Award recipients