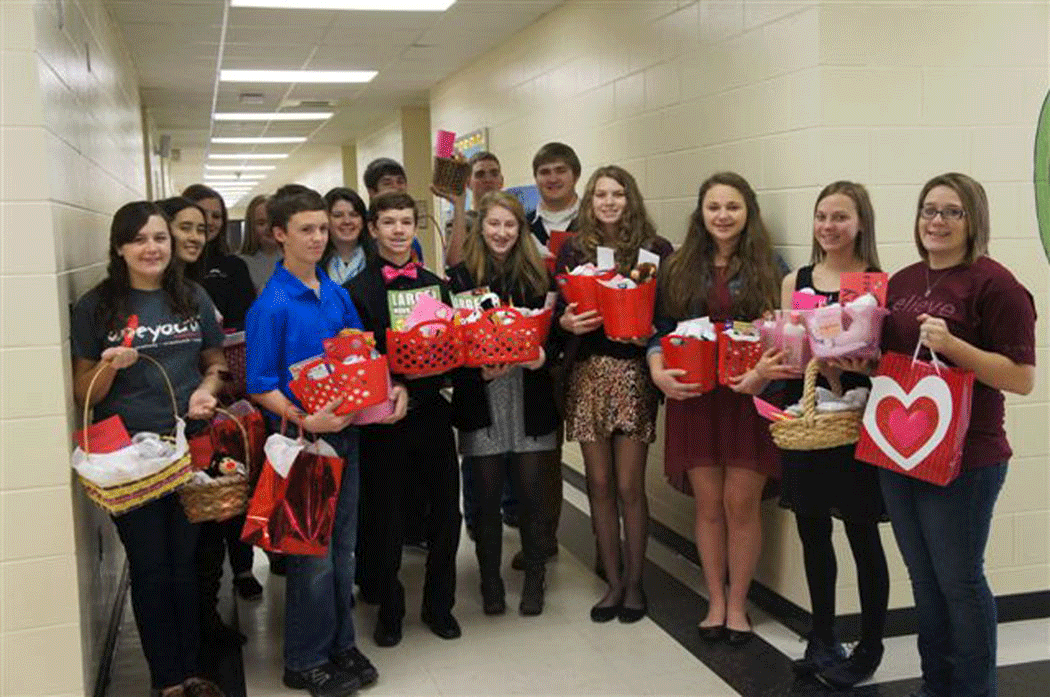 Milton High Students Give Baskets of Love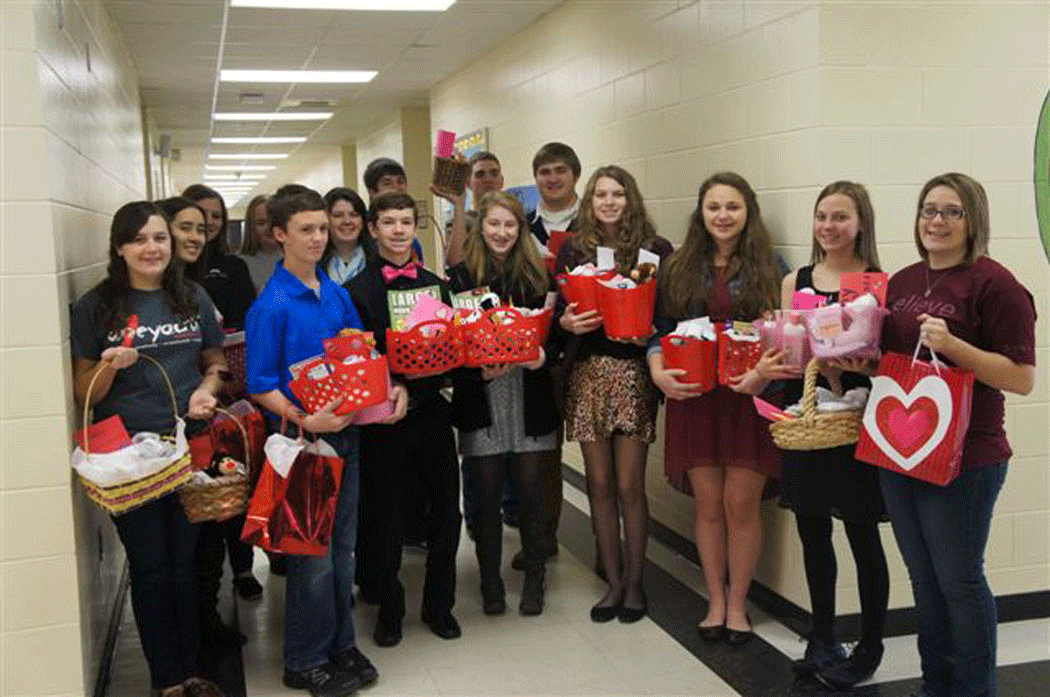 Hospice patients will know they're loved this Valentine's Day thanks to Milton High School students and Baskets of Love.
The BETA club and SGA students met Thursday morning to arrange baskets and bags of Valentine goodies, personal care items, mugs, crackers, candy, tea and stuffed animals.
Emerald Coast Hospice will deliver the baskets to their hospice patients for Valentine's Day.
"It is so heartwarming to see the faces of our patients when we walk in with a Valentine's Day present for them!" said Vangie Anastopoulo, the manager of volunteer services for Emerald Coast Hospice. "To see the smiles and even tears of joy is amazing." The students' involvement is priceless to Anastopoulo, and she wanted the community to see how the young adults were doing something special for the hospice patients.
"The students are so excited to be a part of this," she said.
Want to donate a basket? The community is encouraged to participate in this outreach project. Contact Emerald Coast Hospice at 438-2201 and ask about Baskets of Love.
This article originally appeared on Santa Rosa Press Gazette: Milton High Students Give Baskets of Love