Milton: Council votes against Mayor's recommendations on road repairs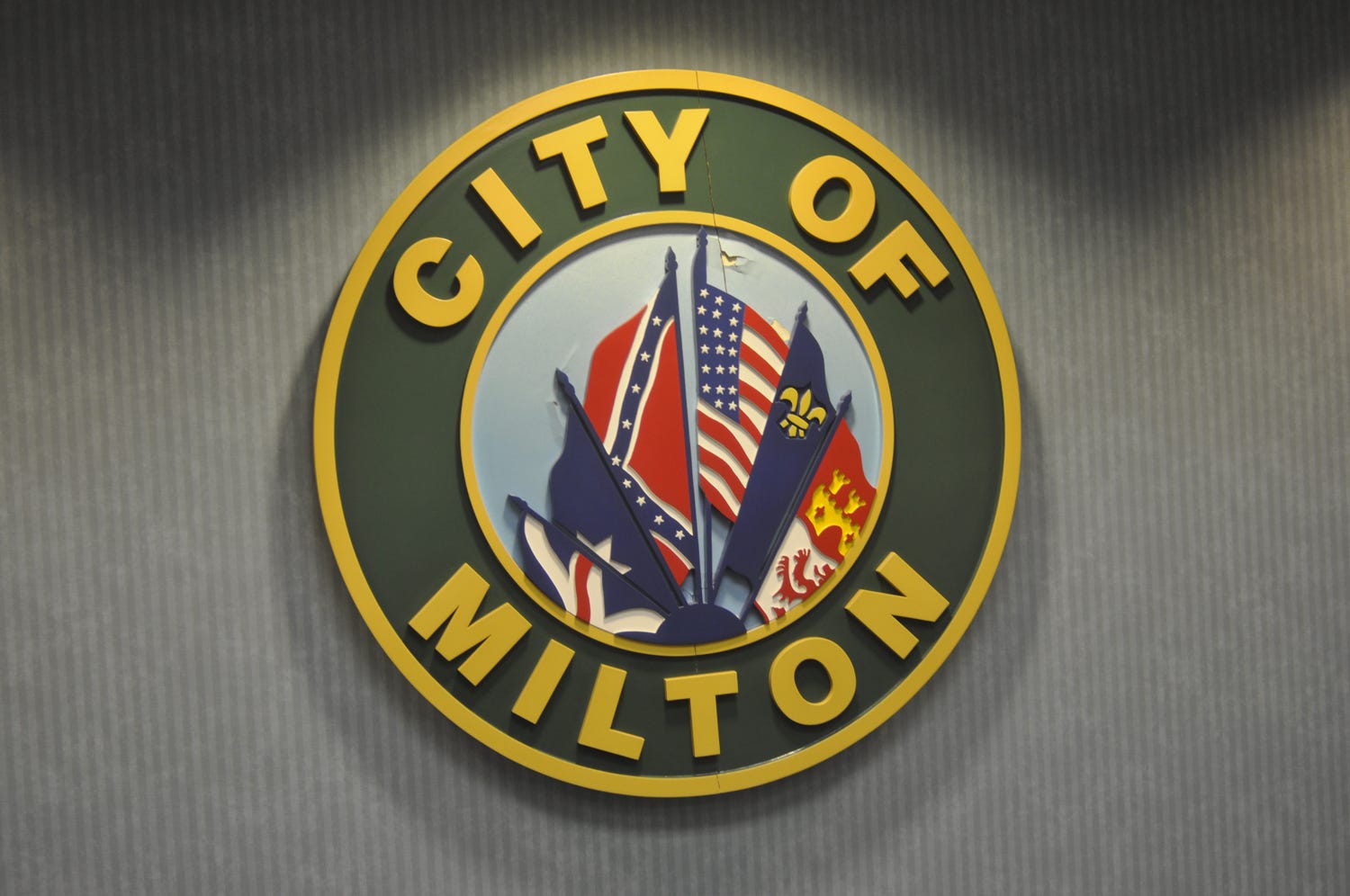 During the executive meeting, Milton City Council voted in favor of directing the city's finance committee to provide the council with an amount of funding to consider towards the repair of Alabama and Dixon streets in next month's executive committee meeting.
The motion was made by Councilman Jimmy Messick, who serves as the chairman of the finance committee. The motion was passed by the council, with the exception of a 'nay' vote from council member Alan Lowery. Marilyn Jones was not in attendance at the meeting.
The discussion came up during the mayor's report, in which Mayor Wesley Meiss sought the council's input on finding funding to repair roads listed in poor condition by the city's staff.
"It's been awhile since we had an aggressive plan to pave roads in the City of Milton," Meiss said. "As of right now, according to the fiscal budget of 2015, there are roads to be paved."
Meiss said there are several funding options available to the council including using city reserve funds, applying for grant funding or waiting to the fourth quarter of the current fiscal budget in order to see if any funds are left over.   
Messick said the council, city staff and City Manager Brian Watkins discussed the topic in the beginning of the fiscal year.
"One of the first things the city manager did at the start of this council year, beginning of October of 2014, was to give us status report on the roads in the city…we would know what the city reserves were in order for us to determine how much we could allocate for road improvements this year."
With the information supplied by the city staff, the council along with the mayor and city manager determined both Alabama and Dixon streets were the highest priority in need of repair work, Messick said.
"We received the final auditor's report on Tuesday, March 10, 2015," Messick said. "At the April 6th 2015, executive committee meeting, the council discussed the reserves and the street needs. At the April 14 2015 council meeting, this council deferred the further discussion to the April 18, 2015 city council workshop at which we discussed at some length the priority streets and the amount of reserves with which the city has to work."
The finance committee did not discuss these items, since the council deferred to discuss the on April 18, Messick said. The finance committee regularly meets on the third Thursday of each month at 11 a.m. in the city hall building.
Messick, who was the lone council member to speak on this topic, said the Mayor was already aware of the council's progress on this topic.
 "The mayor has been involved in these meetings and therefore has had the benefit of the council's deliberations in this matter," Messick said. "Had (the mayor) promoted the efforts of this council in moving forward in street repair and refurbish them, rather than trying to make an end run around council, this discussion would have never taken place." 
This article originally appeared on Santa Rosa Press Gazette: Milton: Council votes against Mayor's recommendations on road repairs