Milton: Council to discuss noise ordinance for downtown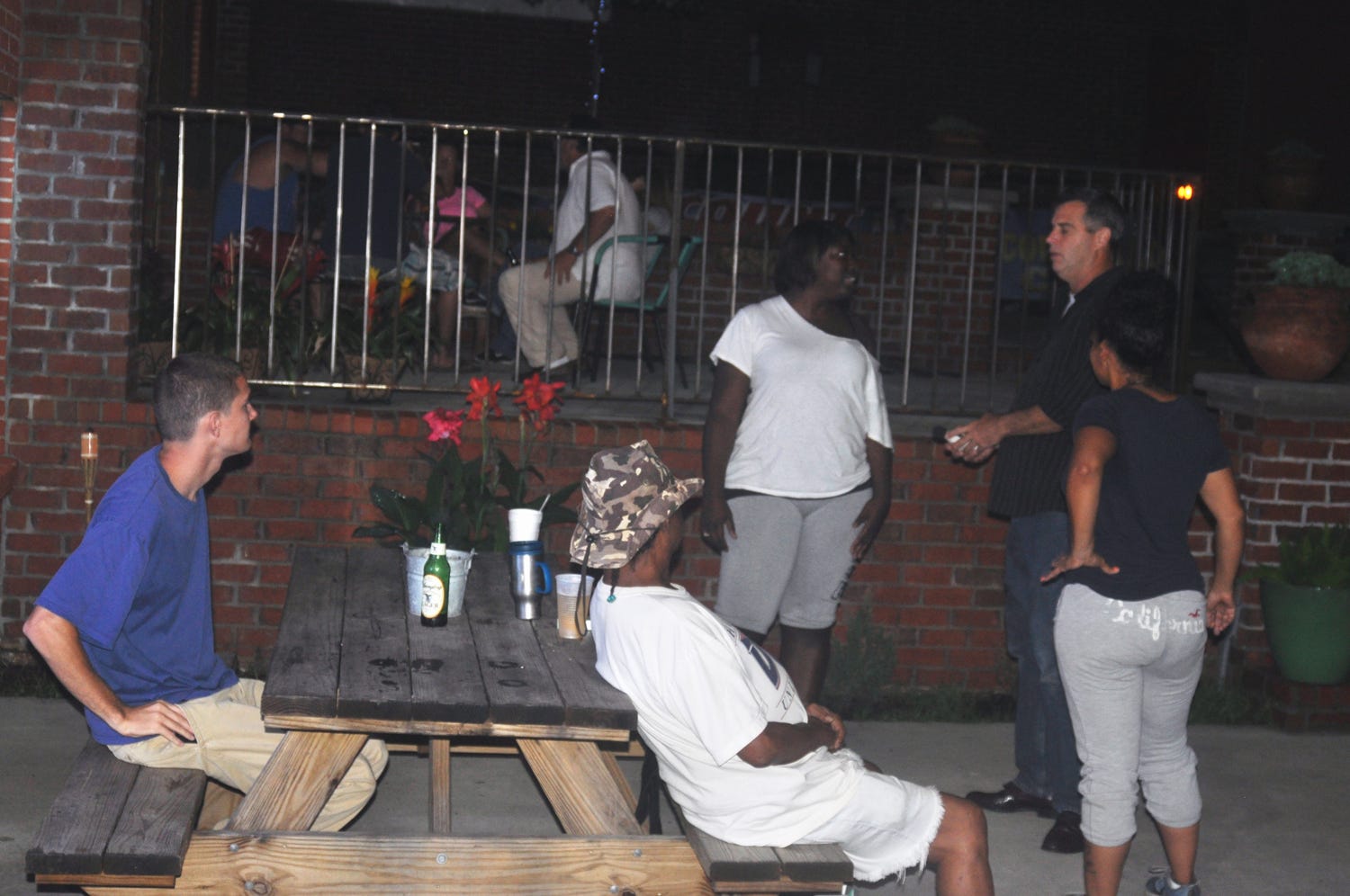 The Administration committee is expected to further discuss the city's noise ordinance after hearing input from a downtown business and the residents who live nearby. Changing the noise ordinance was brought before the committee at the request of Michael Rinaldi, a owner of Doc's Discount Liquors in Milton.
Council member Marilyn Jones, who serves as the committee's chair person, said Rinaldi requested to increase the decibels levels closer to the sound level featured at the city's 'Bands on the Blackwater' events.
"(The owner) was asking to bring it up to 78 decibels…we are in fact looking at the requirements and coming with the information to bring it back next month," City Manager Brian Watkins said.
A couple of residents in attendance at the meeting took the time to voice their opposition to Rinaldi's request.
One of which is Cindy Jacobs, who said she provided the council with letters in regards to the business's noise level along with police reports of the complaints and a petition signed by nearby residents.
"We are requesting that the City of Milton not make any changes to the current noise ordinance that will weaken it," Jacobs said. "The current ordinance has been in effect since 2005 and was enacted to prevent problems like we have been experiencing. We are here to ask for your help."
Jacobs said the noise from the business, which also has a interior bar and a outside courtyard for live music, disturbs the residents in the nearby area from sleeping on the weekends and claims to have heard obscenities and loud music come from the location.
"After awhile, it really takes its toll on you," she said.
Jacobs believes altering the ordinance to benefit the business will have consequences.
"The only business downtown will be able to attract is more bars and with more bars we know will be more problems," Jacobs said. "There are families that no longer desire to visit the (Milton) Riverwalk, because they feel like it is no longer family friendly."
She also believes changing the ordinance would negatively impact  housing values for nearby homeowners. In addition, Jacobs does not agree with the business's desire to play music near the same level as 'Bands on the Blackwater.'
 "It's a community event, its seasonal to the summer months and it only occurs once a week on Fridays. Most importantly its starts at  7 p.m. and lasts to 9 p.m.," she said.
Jacobs finished by asking the council to implement further restrictions on the business.
"Please consider changing the city's quiet time to a 65 decimal limit to begin at 9 or 10 p.m. every night of the week," she said.
Council member Ashley Lay also claims to hear noise from the business. Council member Marilyn Jones said she appreciated the concerned citizens input and suggested they attend the next Administration Committee's meeting. The next meeting, which is open to the public, is scheduled for June 18 at 9 a.m. in the City Hall building.
On the other side of the issue, Michael Rinaldi believes his request is not unreasonable.
"They have music (at Bands on the Blackwater) that will kick you in the chin at 96 decibels  and we are not asking them let us play at 96 decibels all night long we are asking them to let us play at 78 decibels," Rinaldi said. "I don't think it's unreasonable request to ask them to allow us to play at that."
With the complaints, the business was issued citations by the Milton Police Department for exceeding the noise ordinance. Regardless, Rinaldi is appreciative of how the police department has dealt with the business.
"They are very incredible and gracious with us," he said.
Rinaldi said his employees often make sure an inebriated customer do not leave the business going into the unsuspecting public and will offer to pay for a taxi ride home.
"We want the city to be proud of us down here," Rinaldi said. "We are not trying to blindside anybody by fostering a place that fosters drunken brawls and stuff like that…we want some place where people can come out her and have a good time while listening to some live music for entertainment."  
 Rinaldi hopes his business keeps residents from commuting to south end of the county or Pensacola for entertainment.
"We do want people come down here and feel like they can get what they are getting  in Pensacola, right here in their hometown," he said.
According to the City of Milton Ordinance No. 1180-05, Commercial properties are permissible to have a sound level limit of 70 (dBA) on weekdays from 6 a.m. to 10 p.m. and a 65 level from 10 p.m. to 6 a.m. On weekends, commercial properties have a sound level limit of 70 from 6 a.m. to 2 a.m. and a 65 from 2 a.m. to 6 a.m.
Calvin Phillips, a Milton resident a regular customer at Doc's, believes the noise complaints is part a larger issue.  
"The bottom line of reality is this, the younger generation is coming in and things are changing,"  Phillips said. "That is just the way it is."
This article originally appeared on Santa Rosa Press Gazette: Milton: Council to discuss noise ordinance for downtown