Milton City Councilwoman Lunsford for re-election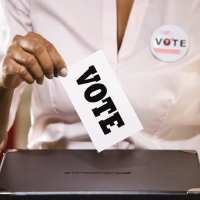 Milton City Councilwoman Pat Lunsford said she's a woman who gets things done in the city. "The city is structured in wards," she said, "and I'm serving Ward 2. But I work for all wards." She is up for re-election August 26. Lunsford said she is most proud of spearheading the Stephen Morgan Skate Park project. She said while she was campaigning for office in 1996, she was approached with the idea of the skate park by two boys who thought she was going to tell them to stop skating in the road.
"I asked them how I could help them. They told me they needed a skate park since they didn't have a place to ride their skateboards. I told them if I were to be elected it would be done," she said. Currently, she said, she's working on two different ideas.
"Milton needs senior citizen homes. Small but nice; individual single family homes where senior citizens can downsize and live a good life," she said. The other idea she is excited about is a BMX park for children and young adults.
"I want to see an area for a BMX Park in the new Sportsplex the city is looking into," she said.
Some other issues she's interested in includes better evacuation routes during emergency conditions, urban renewal for older city subdivisions, continued infrastructure improvements, and economic development.
"We need more industry. We need those industries to stay," she said.
Lunsford is proud of her 18 year record with the city council.
"We've done so much within the past 20 years. We have a continued vision from where we've come from to where we're going. We need jobs to keep our children local.  We need to keep the integrity of our city family friendly and stay on the path of growth, beautification and economic development," she said. She said the city has continued to keep all city employees working even through the recent tough recession.
"I work hard to spend city dollars wisely," she said. 
This article originally appeared on Santa Rosa Press Gazette: Milton City Councilwoman Lunsford for re-election