Miller, Cotton introduce Veterans Heritage Firearms Act of 2015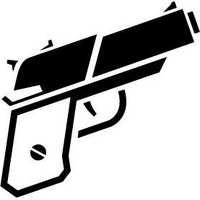 House Veterans' Affairs Committee Chairman Jeff Miller (FL-01) and Senator Tom Cotton (AR) this week introduced the Veterans Heritage Firearms Act of 2015, legislation that would create a 180-day amnesty period for veterans or their family members to register firearms acquired overseas before October 31, 1968 without facing any prosecution.
"It was never the intent of the law to make criminals out of veterans who legally imported firearms as a result of their military service outside the continental United States," said Miller. "This legislation gives our veterans an opportunity to comply with the law and be able to pass on the heirloom to family members. It is an appropriate way to honor the heroes who fought to defend our freedom."
"Our World War II and Korean War Veterans risked their lives in foreign lands in defense of our freedoms. These firearms represent the sacrifices they made in the name of duty and are often treasured keepsakes," said Cotton. We should do everything we can to make sure they stay that way. This bill would protect veterans and help preserve these historical artifacts." 
During World War II and the Korean War many American troops legally obtained firearms overseas, but do not have the proper paperwork to accompany those firearms. As a result, many have been unable to obtain the permit required to possess these weapons legally.  In 1968, Congress passed legislation that included a similar brief amnesty period, but many veterans did not receive enough notice to participate. This bill would protect veterans who currently possess these firearms from prosecution by allowing them to seek a federal registration.
The Veterans Firearm Heritage Act of 2015 is S. 670 in the Senate and H.R.1316  in the House.
This article originally appeared on Santa Rosa Press Gazette: Miller, Cotton introduce Veterans Heritage Firearms Act of 2015