Meet the Dragonfly Gallery's 5 new artists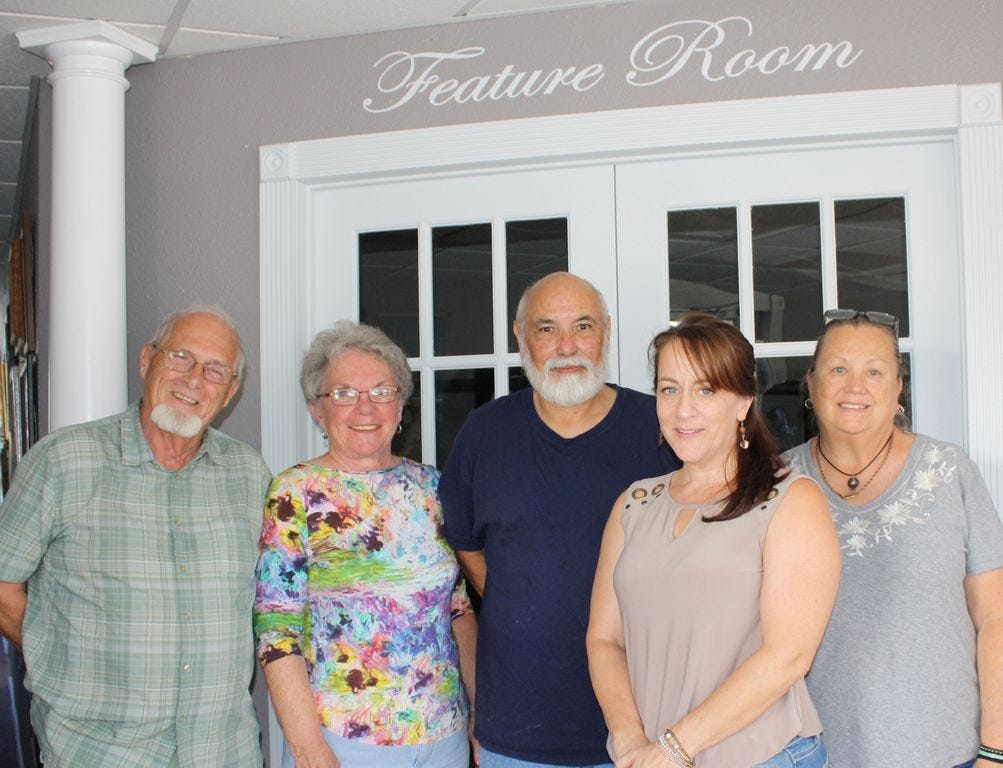 MILTON — The Dragonfly Gallery is exhibiting the work of these five artists new to the gallery:
Karen Smith is a mixed media and jewelry artist. Metalsmithing class inspired her to begin working with metal. She will exhibit some of her latest creations of wire and metal, along with her metal jewelry.
Manuel Rivas has been a semi-professional photographer for over 20 years. He taught photography for over nine years before locating to Pace in 2011. Rivas selected his photography of Pensacola Beach and Gulf Islands National Seashore for this show to depict the "right place, right time gift from the universe" qualities that affirm his expectations to be amazed and delighted on each picture-taking outing.
Lynn Barchett has painted in the watercolor medium for over 10 years. Her inspiration comes from the many places she has visited with her Navy husband. She enjoys sharing her talent with friends, family and budding artists.  Her work currently hangs in Italy, Iceland, England and throughout the U.S.A.
Jim Taylor recently relocated from upstate New York, which inspires many of his landscapes of the Northeast. Taylor's works also include realistic and compelling portraiture. Taylor honed his talent for the past 50 years by working with a multitude of artists, professors and instructors, helping him produce vivid realism in oil.
Sheila Spencer is from upstate New York, where she was born and raised before relocating to Florida 14 years ago. The mild climate makes it easy for her to take photos of everything including sunsets, portraits and her three children. 
WANT TO GO?
WHAT: Dragonfly Gallery exhibition
WHEN: 10 a.m. to 4 p.m. Tuesdays through Saturdays until Aug. 29
WHERE: 6815 Caroline St. Milton, in the feature room 
NOTE: A reception for new artists is 6 p.m. Saturday, Aug. 6 at the Dragonfly Gallery
This article originally appeared on Santa Rosa Press Gazette: Meet the Dragonfly Gallery's 5 new artists